Manchester City striker Roque Santa Cruz in talks over move to Botafogo
Roque Santa Cruz has confirmed his interest in joining Botafogo and is also holding talks with Malaga.
By Paulo Freitas & Patricio Figueroa
Last Updated: 25/04/13 8:40pm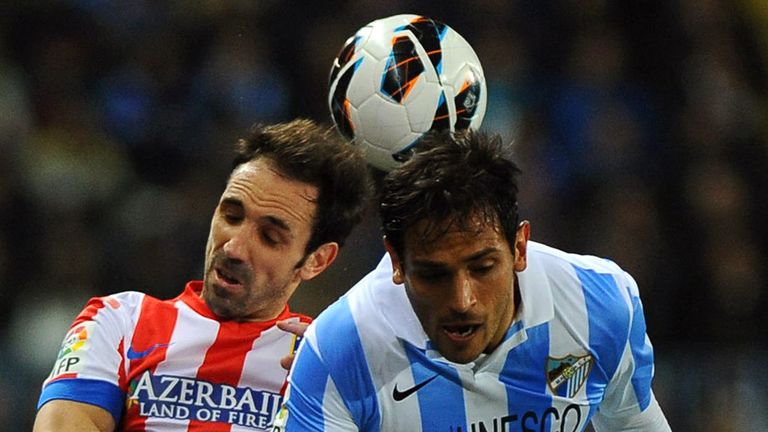 The Paraguay international has not played a first-team game for City since November 2010 and has spent this season on loan at Malaga.
He will be a free agent in the summer and the 31-year-old plans to take advantage of that status by leaving City on a permanent basis.
A move to Brazilian side Botafogo is in the pipeline and Santa Cruz acknowledged that it may be the right time to return to South America.
"The interest does exist and I'm aware of it," Santa Cruz told Radio La Nueva rgs. "My agents are analysing this possibility that has appeared and there are some talks.
"It's a very big club, I'm flattered by their interest. It's always important to be wanted by a club of such size.
"Brazil has one of the most competitive leagues in the world and is very attractive, as strong as European football. Of course, I want to play in Brazil, it would be represent something important to me.
"I have spent 14 years away from Paraguay and at some point it's important to be near home, that's something that I have always had in mind, to be near family again.
"I am also having conversations with Malaga, but I am not going to renew my contract with Manchester City. I'll be a free agent."