Axe badly timed?
Adam Bate wonders whether Wolves needed to sack Mick McCarthy sooner if they were to appoint the right man for the job.
By Adam Bate
Last Updated: 14/02/12 5:03pm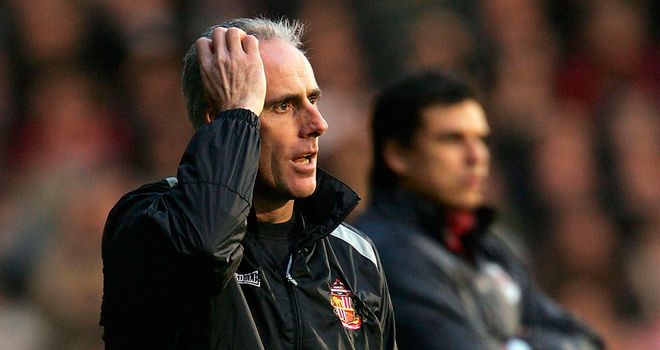 Steve Morgan had been adamant last month there would be no knee-jerk reactions at Molineux.
"We don't have a hiring and firing mentality," insisted the Wolves owner.
"You don't get longevity and long-term growth by chopping and changing... The message is finally dropping that we're about stability."
To then sack Mick McCarthy just two weeks after the transfer window closed looks like horrible timing and Morgan leaves himself open to accusations of muddled thinking.
Some of Fleet Street's finest have certainly been quick to condemn.
Des Kelly of the Daily Mail took to Twitter to bemoan that "no loyalty" had been shown to McCarthy, while Mirror journalist Oliver Holt claimed the manager "deserved more time".
But does a February sacking in fact suggest that McCarthy was given too much time?
Wolves chief executive Jez Moxey was keen to point out this was not just about the appalling Black Country derby capitulation to West Brom, but rather the dismal haul of 14 points from 22 games.
If that's the case there were certainly more logical times to have made this decision.
Earlier options
How about Boxing Day 2010 with the club bottom of the league and boyhood Wolves supporter Sam Allardyce recently ousted from the Blackburn hot-seat?
Or when Sunderland acted to lure Martin O'Neill back into management with Wolves having taken just four points from their last 10 games?
Perhaps even last month when McCarthy's men were six games into a run of 11 without a win and Mark Hughes returned to Premier League management with Queens Park Rangers?
Allardyce, O'Neill and Hughes are all managers with a proven track record of consistently coaching Premier League teams to top half finishes and would each have had the opportunity to come in with a January transfer window to work with.
But even February sackings can work if the right man is available.
Arch-rivals West Brom were 16th last February when chairman Jeremy Peace acted so ruthlessly to replace Roberto di Matteo with the newly-available Roy Hodgson.
Wolves, meanwhile, were bottom of the league when their neighbours elected to make that switch.
Fitting
And so, while Morgan chose to battle on with McCarthy, it was fitting that one year on Hodgson's Baggies should produce such a devastating display to highlight the growing gulf between the two teams.
Because it has forced Morgan's hand at a time when the list of potential replacements is topped by Steve Bruce and Neil Warnock - two men recently disposed of by Premier League teams in order to accommodate more worthy candidates.
That sums up the corner the club has painted itself into.
Can any Wolves manager survive a 5-1 defeat to West Brom at Molineux that puts the club into the relegation zone? Probably not.
The question many fans will now be asking is whether McCarthy should still have been around to allow it to happen.
The straight-talking boss can answer that one himself.
"I have wonderful support from everybody at the club," he admitted in December. "If I'd not got the wonderful support how do you think I'm still sat here with the results we've had?"
As Wolves fans pick through the current list of out-of-work replacements, it is they that may be wondering just how they are sat here without a manager only two weeks after the transfer window has closed.