Whacky wagers
Ahead of arguably the biggest game of the season, Sky Bet have enjoyed an upsurge in novelty bets.
Last Updated: 13/02/13 6:40pm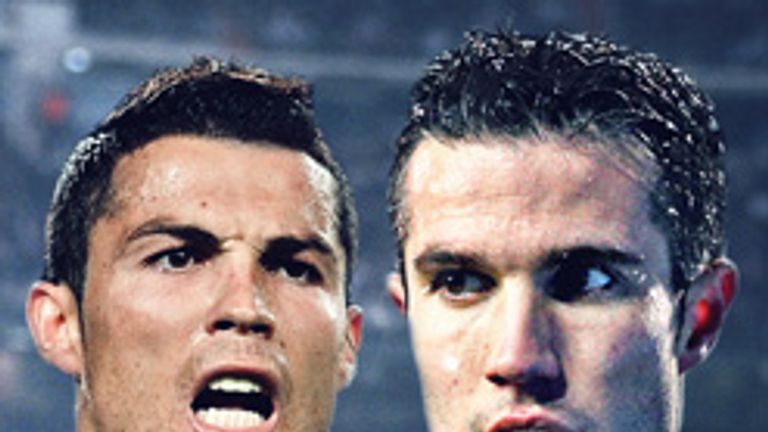 Ahead of arguably the biggest game of the season, online bookmakers Sky Bet have enjoyed an upsurge in novelty bets as Manchester United tackle Real Madrid in the Bernabeu on Wednesday.
Having invited customers to request their own bets, Sky Bet's traders priced up the best suggestions and took a step back as punters repeatedly wagered on a number of one-off specials.
One of the most surprisingly popular options in the build-up has been Cristiano Ronaldo to cry at any point during the first leg at 25/1, which has taken in an abundance of small stakes.
Not many took up the 50/1 shot on both Ronaldo and Wayne Rooney to see red, but the former to score a 'perfect' hat-trick has been well-backed at 33/1.
Sky Bet have also seen a few double-figure bets on Mourinho to be sent to the stands (28/1), while to date only one lucky punter will be quids-in if either goalkeeper scores in the Bernabeu.
Despite a lot of requests, not many punters have opted for Ronaldo not to score over both legs at 2/1, and even less has been lumped on Robin van Persie for the same outcome at 11/10.
Ronaldo to score more goals over the two legs than Manchester United is another special offer, but, again, it hasn't proved overly popular with many punters suggesting the Red Devils can upset Madrid.
Remarkably, Sky Bet have received a £25 wager on Sir Alex Ferguson to slide on his knees in celebration at 50/1, while Mourinho to do the equivalent, as he has been known to do, has taken in dozens of bets at 12/1.
Somewhat of a humorous option, Ferguson to celebrate on his knees was not expected to attract a great deal of attention, but the bet reeled in just shy of double figures.
With long odds aplenty on offer, the biggest stakes have been placed on neither Van Persie or Ronaldo scoring in the Bernabeu (6/4), while Ronaldo to score and subsequently refuse to celebrate has been popular at 6/5.