A-League side Western Sydney Wanderers linked with deal for ex-Chelsea midfielder Michael Ballack
Western Sydney Wanderers are considering a move for Michael Ballack and a decision could be made as early as next week.
By Edwin Chong
Last Updated: 25/09/12 7:23pm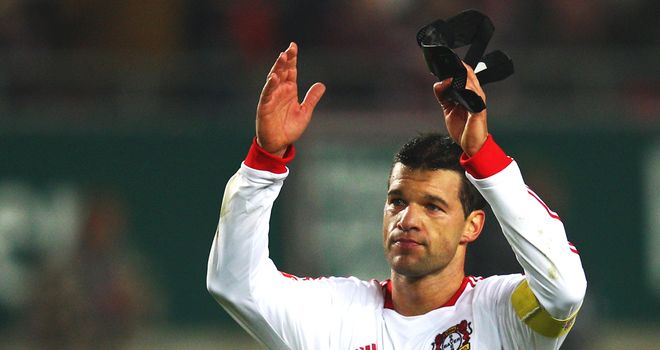 The A-League newcomers are looking to sign up to three more players for their debut season and former Germany international Ballack has shown interest in moving to Australia.
"We're flattered by the attention we've received from agents and overseas players in relation to interest in joining our club," club chairman Lyall Gorman told AAP.
"There's no denying that Ballack is one of those that has been put on the table.
"What we need to do is look at the context of our brand, the club, the culture we're building, the needs of the playing squad.
"We've signed 19 players at the moment, so clearly we have at least one more to sign under the regulations, and we can go at least three more after if we choose to."
It is believed the former Chelsea and Bayern Munich star is in a position to make over A$1 million on a one-year deal.