Emile Heskey wants UEFA to punish Serbia in the wake of U21 race row
Emile Heskey has called on UEFA to hit Serbia with a points deduction in the wake of the latest racism row.
Last Updated: 01/11/12 9:25am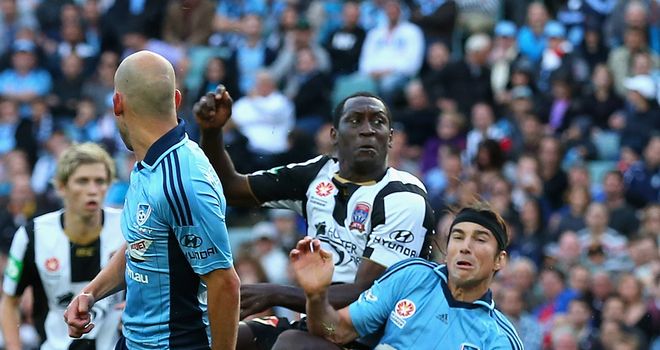 England's U21 side found themselves caught up in unsavoury scenes at the end of a recent European Championship play-off on Serbian soil.
Players were subjected to racist abuse from the stands, while representatives of both sides clashed on the field at the final whistle.
The case is set to be discussed by UEFA on 22nd November, with suitable sanctions due to be handed out.
Former England international Heskey, who suffered racist abuse during an U21 outing in the former Yugoslavia back in 2000, believes European football's governing body have to crack down hard on those who continue to tarnish the image of the game.
The former Liverpool and Aston Villa striker, who is now plying his trade in Australia for the Newcastle Jets, told the Daily Star: "The only way you are going to get anywhere with federations is to dock points.
"Then you will see them probably take some sort of action against the fans. You've got to take a stand.
"You can't just see federations being fined 30 grand, then watch them do the same thing again. They are obviously moving towards helping and stopping that sort of thing, but it is not quick enough, or strong enough, action.
"Until you start docking them points and making them feel they have got to take some sort of action against fans - and changing fans' views to know it is wrong to do it - you are going to get the same sort of abuse again."