David Beckham has denied talk linking him with a move to Australia claiming he is staying at La Galaxy
Los Angeles Galaxy midfielder David Beckham has dismissed suggestions he is set to make a move to the A-League.
Last Updated: 20/11/12 8:07am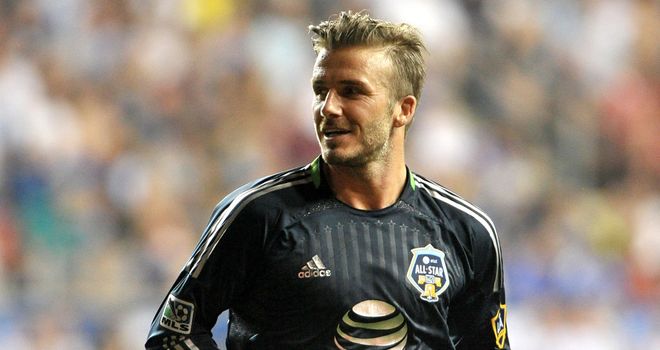 Football Federation Australia claimed on Friday that Beckham's management approached them about possibly playing in Australia during the Major League Soccer off-season.
However, a spokesperson for the former England captain denied those reports, and Beckham has now revealed he had no knowledge of the talks at a press conference in the United States.
"No. Definitely not true," Beckham told reporters at the Home Depot Center.
"Bruce (Galaxy coach Bruce Arena) told me that this morning - the first I'd heard about it. Like I said that's the first I'd heard of that, this morning."
Arena, who was present at the press conference, jokingly added: "We've booked his tickets already."
Hopeful
However, Football Federation Australia (FFA) are still hoping to lure Beckham to the A-League despite the player's claims.
FFA CEO David Gallop urged A-League clubs not to be disheartened by the denial from Beckham, citing Alessandro Del Piero's signing with FC Sydney as an example.
"A similar thing happened with Del Piero in terms of the contact and, as we all know, that came to be. So let's just see how this one plays out. It's certainly an exciting proposition - no one would deny that," said Gallop on Herald Sun.
"We're not counting our chickens in relation to this... but obviously people would prefer negotiations to happen behind closed doors.
"At the mere mention of Beckham's name, it did leak out and there's been a mushroom of interest.
"There would have to be a fair few hoops that would have to be jumped through and getting a deal with one of the clubs is the first step.
"There's definitely been some contact made and let's just see where it gets to."