Robbie Keane insists David Beckham can play for years
Robbie Keane says David Beckham can continue his playing career 'for years', and would like Frank Lampard at LA Galaxy.
Last Updated: 28/11/12 1:04pm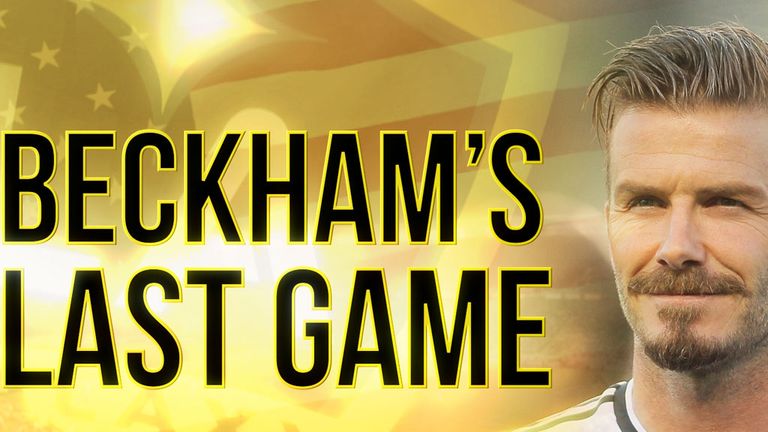 Beckham prepares to play his last competitive game for LA Galaxy on Saturday, in the MLS Cup against Houston Dynamo, at the Home Depot Centre.
"His ability on the ball is the best I have seen." Keane told Sky Sports News.
"His passing is ridiculous. He still has a few years left in him. He still has that hunger and drive.
"He's been in England for a long time, and won the Premier League, so whether he wants to go somewhere else, and win the league there, I'm not too sure."
The Republic of Ireland captain says Beckham has not told his team-mates about a likely new club after he leaves LA Galaxy.
Frank Lampard is believed to be a Major League Soccer target and his contract at Chelsea expires in the summer.
"Frank is obviously a great player." said Keane. "He's proven over the years to be a top professional at Chelsea and we certainly need players like Frank."
Keane, and team-mate Landon Donovan, have been named in the MLS First XI this season.
The LA Galaxy striker revealed he has received interest from several clubs about another loan move to the Premier League in January.
Keane scored three goals in six league games at Aston Villa earlier this year but he won't decide on a loan switch until next month.
"It's not something that I've really sat down and thought about too much." said Keane. "Of course, I do miss the Premier League and watch the games every week on Fox Soccer. I do miss it, but who knows."