Goalkeeper Roy Carroll is hoping to extend his deal at Olympiakos in the summer
Goalkeeper Roy Carroll hopes to pen a new one-year deal with Olympiakos in the summer as he prepares to face Arsenal.
Last Updated: 04/12/12 9:41am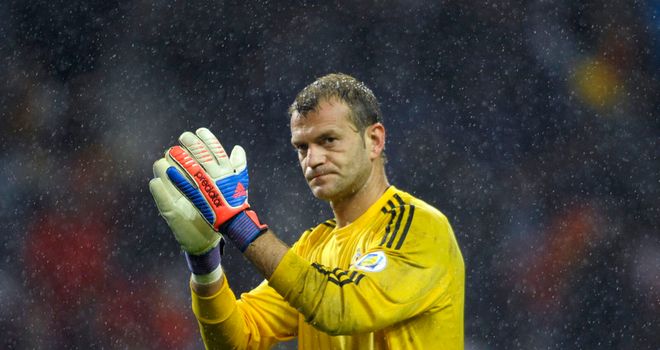 Former Manchester United and West Ham keeper Carroll made the move to Athens in January after a spell in Crete and has impressed at the Greek Superleague side.
The 35-year-old was on the bench when Olympiakos lost 3-1 to Arsenal back in October but has since made three Champions League appearances and could feature against the Gunners at the Karaiskakis Stadium on Tuesday night.
Carroll is enjoying life in Greece and has set his sights on extending his deal when it expires next summer.
He told The Sun: "It was a great decision to come to Greece.
"I never expected to be playing in the Champions League again.
"My contract is up in the summer. I hope to get a new one-year deal."