Diego Maradona won't be Iraq manager, says Iraqi Football Association
The Iraqi Football Association has denied Diego Maradona is on the verge of taking over as national team manager.
Last Updated: 23/12/12 8:17am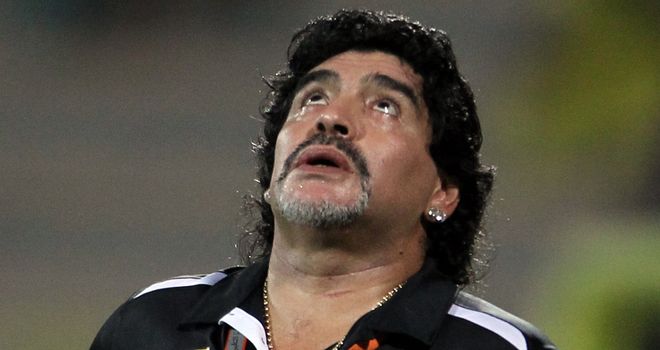 World Eleven, the management agency that looks after Maradona's affairs, had claimed to have been in talks with the IFA and were waiting to hear the outcome of financial negotiations.
However, the IFA has denied any interest in the 52-year-old, who has been without a job since leaving Dubai's Al Wasl in July.
Deputy association head Abdul-Khaliq Masoud said that the IFA was not in negotiations with Maradona "and doesn't have any intention to hire him".
Iraq are currently third in Group B in the fourth round of Asian World Cup qualifiers and have been on the lookout for a new coach since Zico resigned last month due to unfulfilled commitments from the IFA.