Argentine midfielder Pablo Aimar announces plans to leave Benfica
Argentine midfielder Pablo Aimar has announced he is leaving Benfica once his contract expires this summer.
By Paulo Freitas
Last Updated: 07/06/13 5:39pm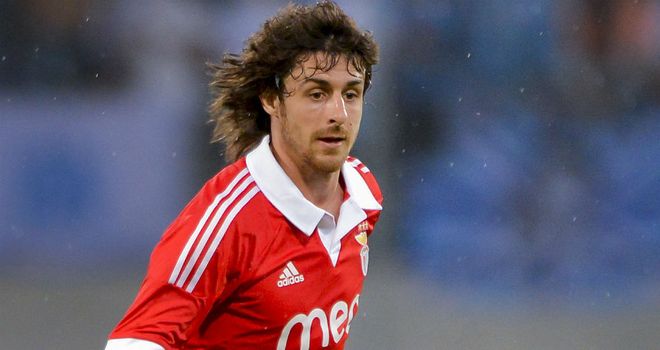 The 33-year-old spent five years with the club after joining from Real Zaragoza and he went on to make 178 appearances in Portugal, helping Benfica to a league title in 2010.
Aimar signed a new one-year deal last summer but he now says it is the right time for him to move on.
"My contract with Benfica would expire last season but we extended it for another year but with the idea that it would be my last year here," he told Canal Cuatro.
"I stayed another year because things were good here and I felt they liked me. But this is a cycle that is ending.
"Although they have always treated me well, there are cycles that end and that's what happened to me here. Now I want to keep playing football from July onwards, I just don't know where."
The Argentine's future after Benfica is uncertain but he hinted that he may be looking for a move closer to home as he nears the end of his career.
"My father and brother talked with Belgrano, I am proud that a team that are one step away from the South American competitions invited me to join them, as like River Plate too, they also contacted us," he said.
"Gremio from Brazil? There are many possibilities, I don't deny it, but I won't decide overnight, I don't want to make a wrong choice."