Besiktas face action over riot in abandoned Istanbul derby with Galatasaray
Turkish government officials have promised action after the game between Besiktas and Galatasaray was abandoned.
Last Updated: 23/09/13 12:34pm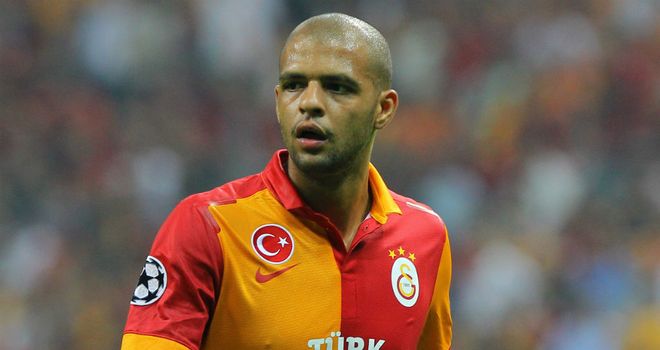 The match had entered injury time with Galatasaray leading 2-1 when they had Brazilian midfielder Felipe Melo sent-off for a wild challenge.
That sparked the Besiktas supporters inside the Olympic Stadium to pour on to the pitch with some hurling plastic chairs at police as the players scrambled to the sanctity of the dressing rooms.
"We will do what is required by the police department, given that there were varying aspects involved. We will try and determine if there was any pre-planning prior to the game," Interior Minister Muammer Guler told www.hurriyetdailynews.com.
"What's necessary will be carried out regarding every single person that was detected by security cameras."
There were no Gala fans inside the ground on Sunday night due to league regulations on derby matches and they missed Hugo Almeida putting home side Besiktas in front before two Didier Drogba strikes turned the game in the visitors' favour.
TFF vice-chairman Ufuk Ozerten said federation officials will study the referee's report and that of the match observer before deciding what sanctions to impose.
He added: "We have to learn that football is a game.
"When I came here and saw the crowd, I got goosebumps. Let's turn football into a festival."