Transfer news: Spartak Moscow ready to sell Aiden McGeady in January
Spartak Moscow have confirmed they will not stand in Aiden McGeady's way if an offer comes in for him in January.
Last Updated: 14/12/13 1:15pm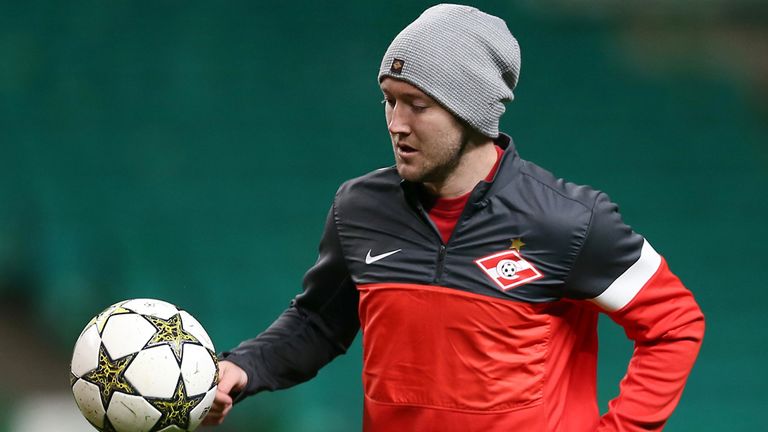 The Republic of Ireland international has turned down the offer of a new contract with the Russian outfit, with his current deal due expire at the end of the season.
The 27-year-old winger has moved his family back to Britain, seemingly ahead of his return, be it in January or at the end of the season.
"Everything is OK with McGeady and he has gone back to Britain with his family," said Spartak's sporting director Roman Askhabadze.
"His contract runs out in the summer, he was offered a contract extension by us, but he has refused that. He did that for family reasons as his wife and children could not adapt to Moscow.
"Over the winter, if we get an offer which suits Spartak, then McGeady will go.
"But if a suitable offer does not come in, he will be with us until the end of his contract."
McGeady said earlier this month: "I have made no secret of the fact that one day I would like to play in England. I would be disappointed if I never get the chance to do that.
"The club have offered me a new one (deal) but I'm not of a mind to sign it.
"It is in my mind to get back somewhere closer to home. I have told the club that and they are fine with it."