Abdisalam Ibrahim excited by Olympiakos after turning down moves elsewhere
Abdisalam Ibrahim has revealed that he could not turn down the opportunity to join Olympiakos.
Last Updated: 25/01/14 1:13pm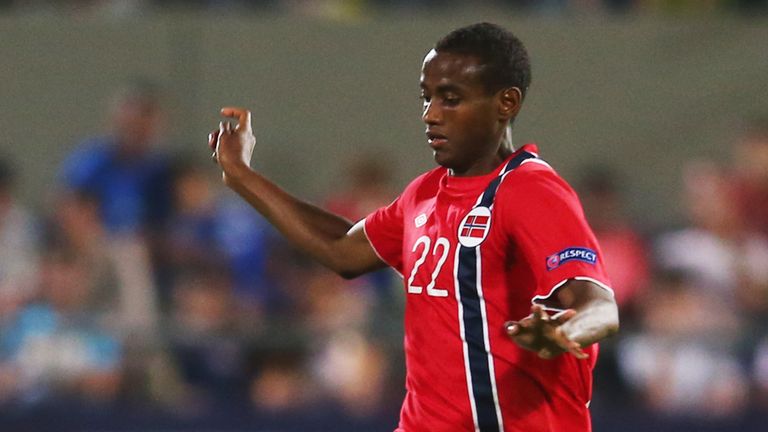 The Norway Under-21 midfielder this week signed a three-and-a-half-year deal with the Greek champions after being released by Manchester City.
Ibrahim is grateful to City and believes he has already learned a lot, having trained alongside the likes of Toure.
The 22-year-old insists that he could have gone elsewhere but he is thrilled to have made the move to Olympiakos, having decided that it would be the best place to continue his development.
He been loaned out to Ergotelis Crete until the end of the season but is excited about the possibility of playing in the Champions League at some point in the next few years with Olympiakos.
"I'm very happy and delighted to have signed for a big club like Olympiakos," he told Sky Sports. "I had several who wanted me in the Premier League, France, Germany, Russia, Turkey and Italy.
"Yaya Toure, who is like big brother to me, played here for a year. It's a technical football and there is Champions League football.
"I would like to follow a similar development as he did and I thought for my development as a player, and to experience Champions League football, it was an opportunity that I couldn't turn down.
"I could have a crazy salary, especially in Russia and Turkey, but for me football is not about money, it's about playing, learning, improving, experiencing high level football like the Champions League and enjoying then the money if it comes to you if you deserve it.
"I'm very thankful to Man City for everything they did for me and I do hope I come back to the Premier League one day."