England's Jodie Taylor is looking forward to facing the Netherlands
By PA Sport
Last Updated: 02/08/17 12:47pm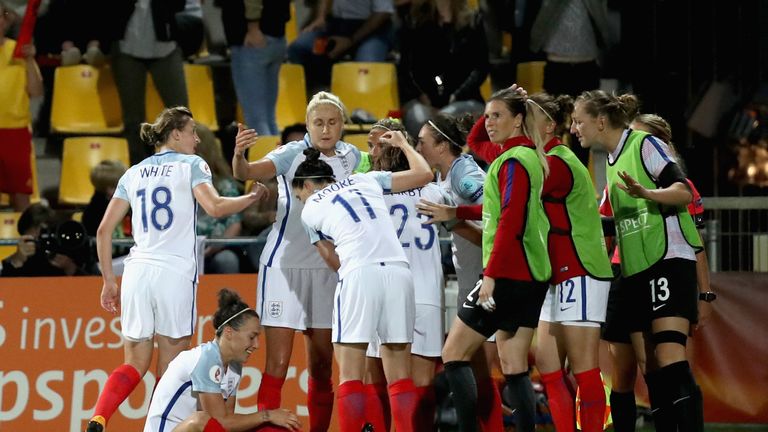 England's goalscoring hero Jodie Taylor is relishing the prospect of taking on tournament hosts the Netherlands for a place in the Women's Euro 2017 final after seeing off France.
Taylor slid the ball past France goalkeeper Sarah Bouhaddi in the 60th minute for her fifth goal of the tournament to put England through as 1-0 victors from their quarter-final.
It was a result which ended a winless run over France which stretched back to 1974, when England defeated Les Bleues 2-0 in a friendly in Wimbledon.
"From the beginning we all said we would love to play Holland in this tournament," Taylor told Channel 4. "It is almost like deja vu of the World Cup when we faced Canada, 50,000 Canadian fans, and we just relished it, so I think it will be the same here, so bring it on."
Taylor felt Bouhaddi would regret committing too soon to her shot, which the goalkeeper could not keep out.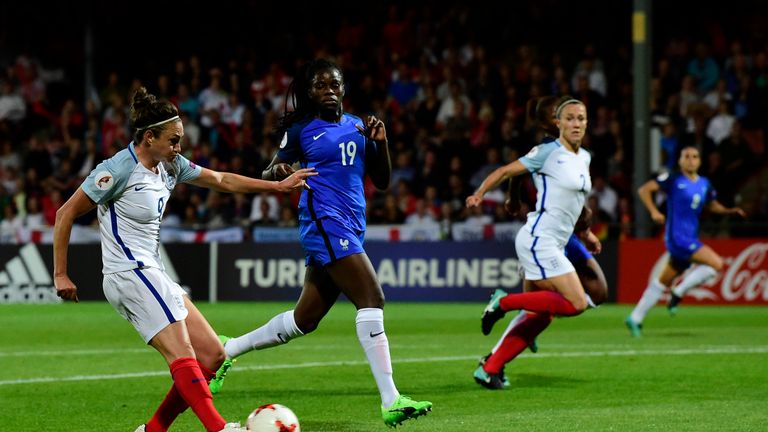 "I think I was fortunate that she went down early, she got a hand to it. I'm just glad it went in," Taylor added.
"As soon as Lucy (Bronze) ran through I thought she was going to slip it to me, and again from watching a lot of footage of the goalkeeper - she does go down. I didn't hit it as cleanly as much as I would have liked to have, but like I said, I'm glad she went down early and only got a hand to it.
"I rely so much on my team-mates. It's the service and quality of the team. I can't put the ball in the back of the net if I don't get the quality balls through, and again I had a chance today, Lucy hit a perfect ball through and I'm just lucky enough to be the one that finishes it."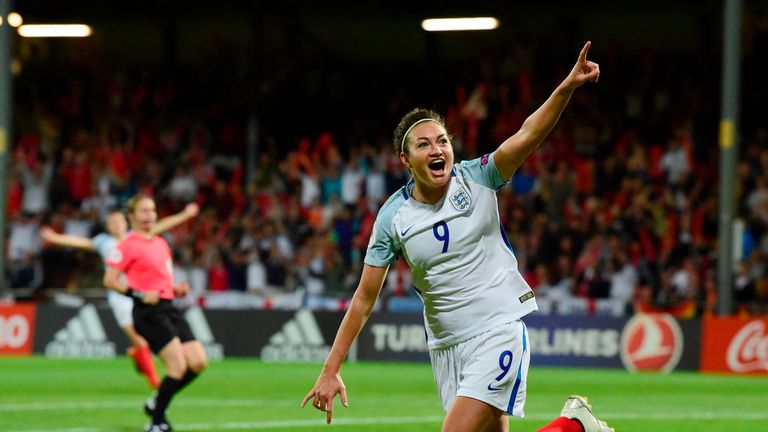 France had several chances late in the match to snatch an equaliser and England's wait for victory was delayed further by a knock to goalkeeper Karen Bardsley, which led to six minutes of stoppage time.
The result came hours after pre-tournament favourites Germany were knocked out by Denmark, suffering a shock 2-1 defeat that means they cannot land a seventh consecutive European title, and Taylor is encouraged by the openness of the competition.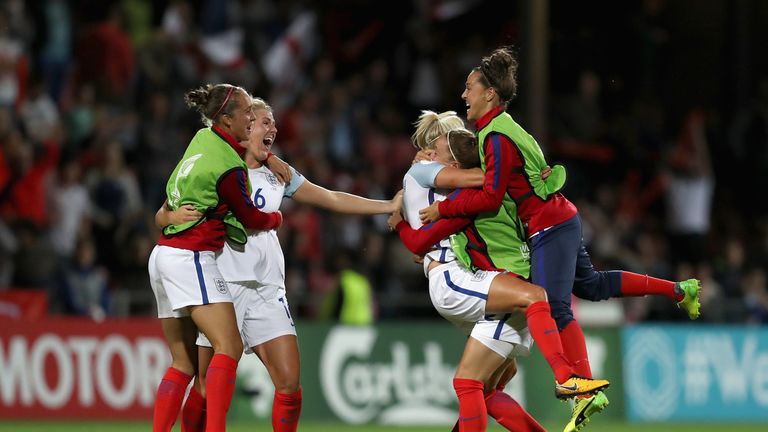 "I think obviously when Karen went down a couple of times I knew it was going to be a hefty time on the board and I think with the quality of France, all they need is one chance, they are clinical, so my heart rate was up there as well," Taylor said.
"We just tried to play the game out and hit the corners and I think the team did a fantastic job."
Asked about the Germany defeat, Taylor added: "I did watch it. I think it was a great game by Denmark and I think it leaves everything wide open. I also think it is the hardest being the last group to play, just sitting there watching everyone else reach the semis. I'd rather have the reverse, get the win and sit back and relax but yeah, I can't wait to play the semi."