Bin Hammam publishes submissions
Mohamed Bin Hammam has published his own submissions to Fifa's ethics committee.
Last Updated: 30/05/11 8:58pm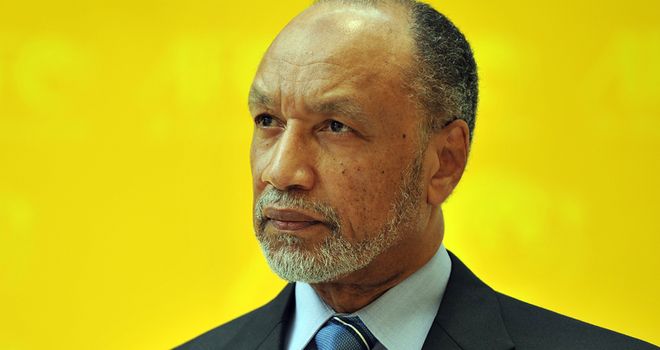 Former Fifa presidency candidate Mohamed Bin Hammam has published his own submissions to the ethics committee of football's world governing body.
The president of the Asian Football Confederation, along with Fifa vice-president Jack Warner, has been suspended in the wake of bribery accusations.
It has been alleged that Bin Hammam and Warner were both attempting to buy votes ahead of Wednesday's presidency election, when the former was due to stand against Sepp Blatter.
Bin Hammam has withdrawn from the election process after Chuck Blazer, the USA's executive committee member, brought the bribery allegations to light.
Influential
And in a detailed repudiation of Blazer's dossier, Bin Hammam said that he had no knowledge of any cash payments and also claimed allegations had been timed to affect the election in Blatter's favour.
The statement said: "The allegations refer to the extraordinary meeting in Port of Spain, Trinidad & Tobago of 10 May 2011. According to his own statement, Mr Blazer was notified about the alleged offers on the same day.
"However only a few days before the presidential election, he submitted his written report.
"That timing reveals the real purpose of the allegations, namely to influence the upcoming presidential election by discrediting Mr Bin Hammam and Mr Warner, the first being a candidate and the second being an influential person who has not yet taken a position as to which candidate he would support.
"This is a blunt abuse of the institution of the Fifa Ethics Committee."