Arsene Wenger angry at the French federation for Abou Diaby's latest injury
Arsenal manager Arsene Wenger has vented his frustration at the French federation for Abou Diaby's latest injury.
Last Updated: 02/10/12 11:32pm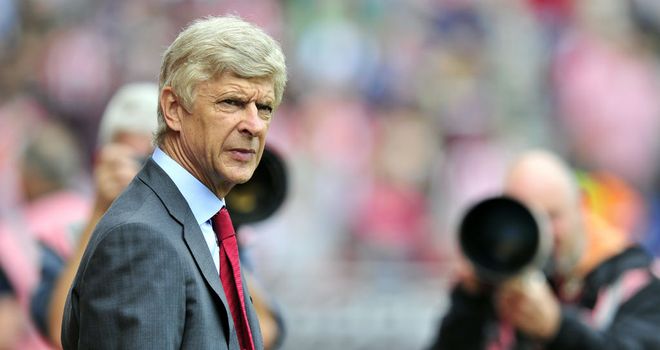 The 26-year-old, who was forced off early on during the Gunners' weekend Premier League defeat at home by Chelsea, has endured a torrid time with injuries.
Diaby made just five appearances last season and Wenger now fears his midfield stalwart could be out of action for up to three weeks with a thigh strain.
The Frenchman apportioned some of that blame to his handling by the French national team, claiming he was called up too soon when he played against Finland last month.
"I said many times that if France wanted Diaby in Spain (for the World Cup qualifier on October 16) they should not take him for (the qualifiers against) Finland and Belarus," he said.
"They could have taken him but not played him because the guy has been out for a year, played four or five games.
"You have a breather, give him two weeks to recover completely. I think it was a mistake to play him with the French national team."
Wenger added: "It is as well an opportunity for somebody else to stand up and play but it is a blow, yes.
"Not only because we lost a good player but because he has qualities that the other players haven't got."
Wenger insists Arsenal look a different team with Diaby on the sidelines.
He said: "On Saturday when he moved out Alex Oxlade-Chamberlain comes in, takes his position straight away and loses the ball on set-pieces. This is a ball Diaby would have won easily because he has the size.
"We have better balance size-wise and strength as well because he has the power.
"It is really frustrating because once you think you get there it (an injury) happens again."