Wales coach Chris Coleman ready to make changes in World Cup qualifiers
Wales coach Chris Coleman is open to making changes for his side's World Cup qualifiers this month.
Last Updated: 05/10/12 5:45pm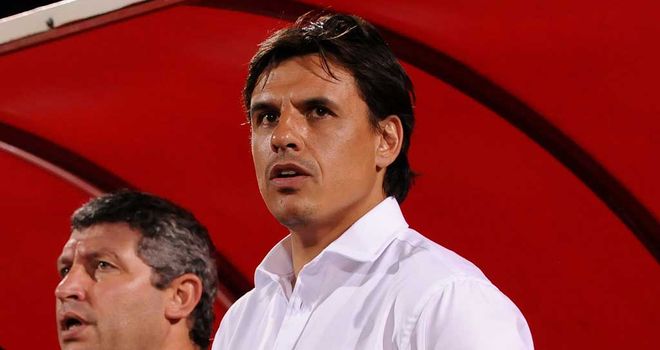 The Dragons have lost all four games under the former Fulham manager, who has already made one notable change in his squad.
Swansea City defender Ashley Williams has replaced Arsenal midfielder Aaron Ramsey as the team's captain for their matches against Scotland and Croatia, and Coleman says that he could make further key changes.
"I kept things the same as much as I possibly could, and now it is not working so I have to go in another direction, which I will do," he said on Friday.
"For me to have come in early doors and ripped everything up, either that would have been my ego taking over or I was just being really stupid.
"It was not like I took the job after someone had got the sack or left. It was a highly sensitive situation, and I was mindful of that.
"When I took the job I was very mindful that whatever Gary [Speed] had done was working, and as much as I possibly could I kept it the same.
"But now it is not working, and I want to go in another direction, which I will do.
"The worst thing you can do when something is not going well is nothing, and I certainly haven't done that. Playing four and losing four is a horrible feeling."
Professional
Coleman added that there was no problem in explaining Ramsey why he was stripped off the captaincy.
"Aaron has been incredibly mature about it, and a little bit relieved if I am honest, because it is a big pressure," said the 42-year-old
"It was not an easy decision, and of course he is disappointed. I have no doubt he will be captain again.
"I was very impressed with what he had to say and his reaction. He was very professional."