Roy Hodgson hopes opening of St George's Park will aid England's quest for glory
Roy Hodgson is aware that St George's Park is no guarantee of success, but believes a national centre will aid England.
Last Updated: 10/10/12 1:31pm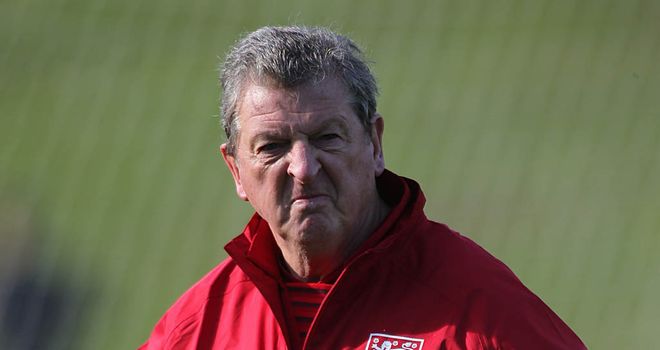 The new £105million home of the Football Association and a focal point for English football at all levels of playing and coaching was officially opened in Burton-upon-Trent on Tuesday.
France and Spain have invested in a similar nature at their respective bases in Clairefontaine and Madrid, and those centres have helped both nations to claim European and World Cup glory in recent times.
Hodgson hopes St George's Park will have the same impact on the England set-up, but was non-committal when asked if the Three Lions could have emerged successful from a major tournament had a base been built sooner.
"There's no way of knowing how much better one could have done with or without the facility. The fact it's overdue is because the Football Association have invested a similar amount of money in Wembley," he told Sky Sports News.
"I haven't been party to what's gone on there but I know that today, not only do we have a great national stadium we have a great national training centre.
"I don't know if we could have done better. Facilities in themselves don't make you a better football team.
"What makes you a better football team is the work that you do within that facility so here we have the chance."
Hodgson added: "Players will be really happy to come here and work here.
"I think we have to forget the past, we can't win a World Cup yesterday.
"We would like to have done it since 1966 but we haven't done so, so I think the sooner we start looking forward where we can, I'm rather hoping that the work that will go on here and the amount of effort we'll put in here to help produce better players and coaches will lead us one day to that World Cup victory."