Patrick Vieira says youngsters no longer dream of playing for England and says it will take time for St George's Park to prove its worth
Patrick Vieira believes English youngsters no longer dream of playing for the national side.
Last Updated: 11/10/12 10:06am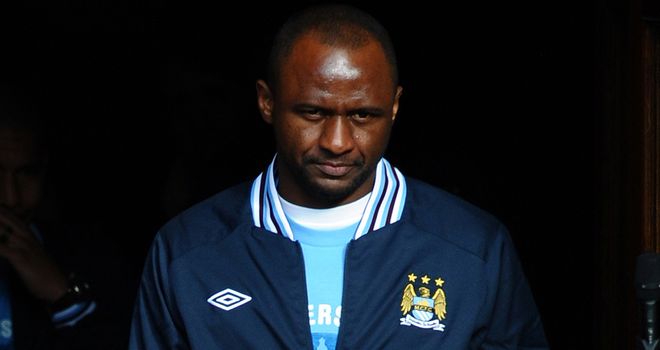 The former France midfielder is currently charged with developing young talent at Manchester City and says the FA must solve the problem and improve coaching in order to close the gap on the game's elite.
"When I grew up in France, I wanted to play for the French national team. That was my target, my dream, and I don't think this is the same for the under-16s, 18s in England.
"I don't think the young players are dreaming of playing for the national team any more.
"I don't know the answer but, from the outside, I believe that, in England, they are not as proud as they are used to be."
Vieira welcomed the opening of the FA's National Football Centre in Burton, adding: "Finally, they did something, because, if you look at all the big nations, they all have their own 'house'."
"It's taken them a long time for them to realise they need a place. But it's better late than never," he added.
"The people running the English game realised they are far behind other countries, that something is wrong in the system, and they are trying to make it work."