Jonas Olsson urges media to give Sweden striker Zlatan Ibrahimovic more credit
Jonas Olsson hopes the goalscoring exploits of Zlatan Ibrahimovic will earn him overdue credit in England.
Last Updated: 15/11/12 8:33pm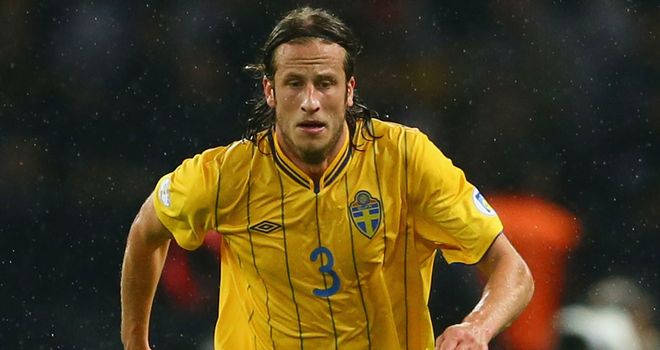 The West Brom defender believes his Sweden international team-mate has been unfairly treated in the English press, but he thinks that will change after he scored every goal in Wednesday's 4-2 win over Roy Hodgson's side.
The Paris St Germain striker capped the opening of the new Friends Arena in Stockholm with a stunning 30-yard overhead kick that was the talk of the back pages worldwide.
"It was a very big game for us, opening our national stadium. And playing against England, for us that it the biggest game," said Olsson. "It was a beautiful night, a good result and some really good goals as well.
"Anyone can see that Zlatan was the difference between the teams. He's an unbelievable player.
"I've been playing with him in the national team for some time now. The stuff he does in training and in games is unbelievable. It's about time he got the credit he deserves in the England press.
"Hopefully after Wednesday, he will."