Sepp Blatter calls for a tougher stance against incidents of racism
FIFA president Sepp Blatter wants teams to be deducted points and potentially relegated for racist offences.
Last Updated: 20/01/13 2:41pm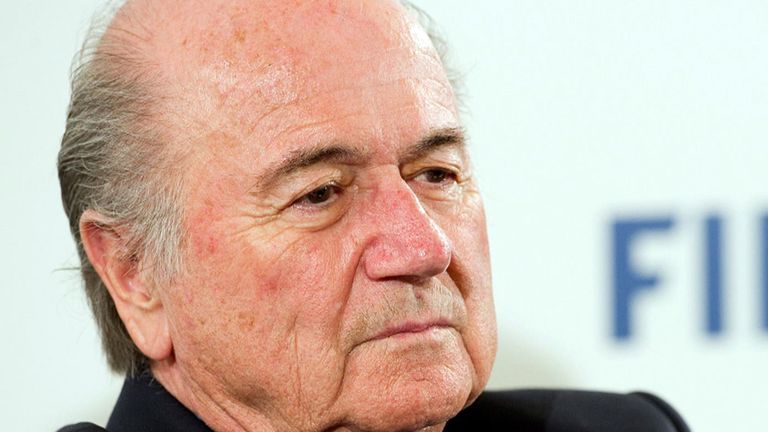 Blatter has been criticised in the past for some of his comments made surrounding discrimination in the game.
Last month Blatter said AC Milan midfielder Kevin-Prince Boateng was wrong to leave the field in response to racist abuse during a friendly against Pro Patria.
However, on Sunday the FIFA president signalled his intention to push for stronger sanctions against such incidents.
"Sanctions against discriminatory acts must be very severe. We will discuss this at next Strategic Committee in 3 weeks," he wrote on Twitter.
"Deduction of points/team relegation. Financial sanctions: not efficient. Matches behind closed doors: not good solution."
Blatter, president of the sport's world governing body since 1998, was criticised in November 2011 for claiming racism did not exist in football and that, if any such issues did arise, they could be solved with a handshake.
But in December he said he intended to meet with his UEFA counterpart Michel Platini to discuss the sanctions handed to the Serbian federation following incidences of racist abuse by supporters during a match against England Under-21s in October.
On December 13, UEFA's control and disciplinary body imposed an 80,000 euro (£65,000) fine and ordered the Serbian Under-21 side to play one match behind closed doors in relation to the racist abuse, but UEFA has subsequently appealed against the leniency of those sanctions.