Luiz Felipe Scolari confident that Brazil will improve following loss to England
Luiz Felipe Scolari says Brazil will improve after more time with him following their defeat to England at Wembley.
By Paulo Freitas
Last Updated: 06/02/13 11:20pm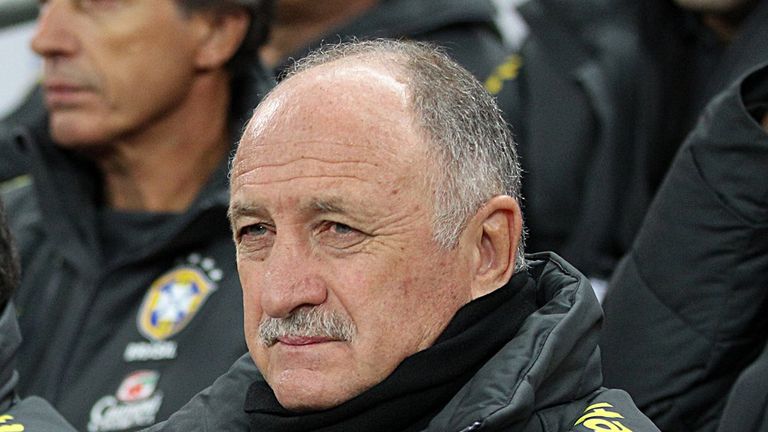 The man who guided Brazil to their fifth World Cup success in 2002 saw the first game of his second stint as national manager end in Brazil's first defeat by England since 1990, with goals from Wane Rooney and Frank Lampard coming either side of Fred's equaliser.
With a squad of players combining those playing in Europe with those just starting out on a Brazilian domestic campaign, Scolari's opinion is that more work together is needed.
"The opponents covered more space, Neymar was opening the spaces but could not make an impact," said Scolari. "He won't be able to before February or March, when everyone will be better."
Ronaldinho endured a night to forget, seeing a penalty saved before being replaced at half-time, but Scolari defended the Atletico Mineiro star.
"Ronaldinho just played 90 minutes in Brazil, it's normal that he isn't in the conditions we wanted, but if he keeps doing well for his team, he will easily keep getting called up."
QPR goalkeeper Julio Cesar echoed his manager's words but called for the Brazilian squad to make the most of what time they do have together.
"The fact we are not playing the qualifiers complicates Scolari's job a bit," said Cesar.
"There is too little time to work. But we have to use that time the best we can. We have some friendlies against big national teams and we'll try to be well for the Confederations Cup."