Roy Hodgson believes Phil Jones' best position is centre-half
Roy Hodgson believes Phil Jones' best chance of establishing himself in the England side lays at centre-half.
Last Updated: 23/05/13 10:40am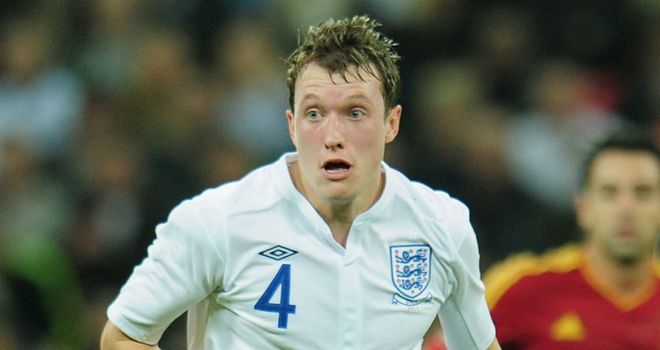 Hodgson picked the Manchester United ace on the right for his opening game in Norway a year ago but the 21-year-old has not added to his five England caps since.
While he has played in a variety of positions under Sir Alex Ferguson at United, Hodgson believes the player's England future will lie at centre-back, where Rio Ferdinand has followed John Terry into international retirement.
Speaking ahead of next week's friendlies against the Republic of Ireland and Brazil, he told the Daily Mirror: "Phil is one of the players who falls into the category of those who maybe haven't been playing regularly for their club team.
"If Tom Cleverley wanted a place at United, he had to get in front of Shinji Kagawa, Paul Scholes and Anderson.
"And it is the same, really, with Phil Jones. If he wants to play centre-half, he has to get in front of Ferdinand, Jonny Evans and Smalling to make the place his own.
"As a result, Sir Alex has used him in a couple of positions. He has played at full-back where he has done well. He has also played him in centre of midfield.
"I am under the impression - and I haven't worked enough with him to be able to say definitively that this is what I think - that he is a centre-half. He came to United as a centre-half and I think that's where he'd want to play.
"Quite frankly, his chances of establishing himself in the team are probably as great if not greater at centre-back than at full-back, because at full-back, on both sides, we have pretty stiff competition."