Roy Hodgson hopes England and Republic of Ireland fans will respect each other
England coach Roy Hodgson hopes fans will respect one another when the Republic of Ireland visit Wembley tonight.
Last Updated: 29/05/13 7:06am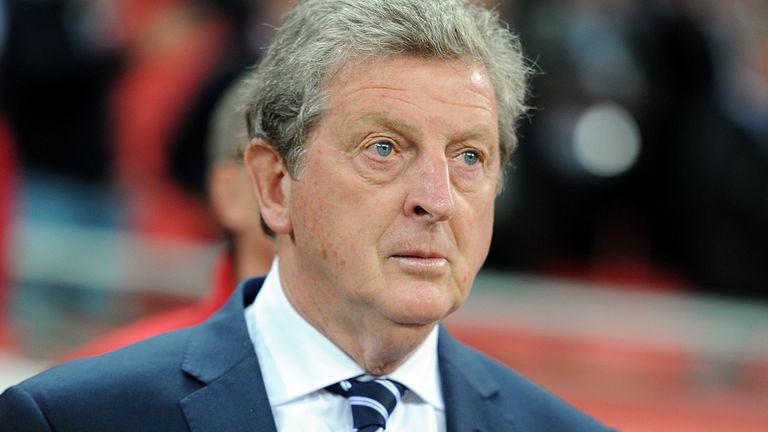 The match is the first time the countries have met since rioting by visiting England supporters forced the high-profile abandonment of a 1995 Lansdowne Road friendly.
Each England ticket holder was sent a letter from the Football Association in which Hodgson asked supporters to respect their opponents and not take part in any chanting - particularly political or religious - which could cause offence to the visitors to Wembley.
Asked about the letter in his pre-match press conference, Hodgson said: "It is very important. It almost goes without saying that you want fans to show respect to all opponents.
"In particular I am hoping that on Wednesday night, with this being such an important game in our Jubilee year, that our fans are going to come there to support us, to cheer us to a victory, and I hope that's going to have any impact on the opponents.
"I was very happy to send out the letter, and I am very happy with everything the FA has done to try and ensure that the game is played in the right spirit, as I know it will be on the field. We can only hope that our fans, and the Irish fans for that matter, show the level of respect we'd all hope to see in a match of this type.
"The fans have been extremely good so far. The problem when you talk about these matters is people always allude to incidents a long way in the past when times were slightly different.
"We can't deny there have been some dark times but recently we've been blessed with very, very good support and very respectful too.
"Just recently we've seen the anniversary of the Hillsborough disaster, all around the country the enormous respect that everybody showed whereas in the past Liverpool were a club that often had to accept a lot of chanting when they played any matches.
"I'm confident we've done the right thing and I've also got great faith in our supporters, that they will behave in the way we would like them to behave, that we won't have any issues to worry about after the game."