England boss Roy Hodgson pays tribute to support of FA president, the Duke of Cambridge
England manager Roy Hodgson has thanked the Duke of Cambridge for his support of the FA and the national team.
Last Updated: 27/10/13 10:25am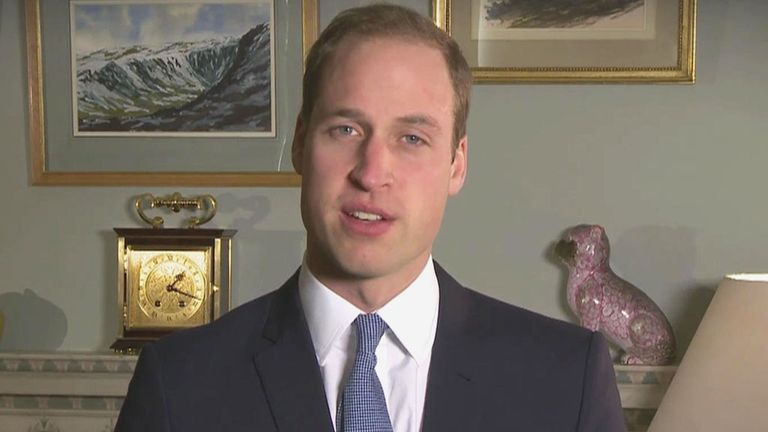 Following a 2-0 win over Poland at Wembley earlier in the month, England sealed their place at next summer's World Cup finals in Brazil.
Hodgson, who was present at the FA's 150th anniversary gala in London, said: "We obviously spoke about the qualification.
"The Prince has been a tremendous supporter all the way through and has been up at St George's Park to meet us and I have thanked him for that once again this evening.
"He sent me a letter to congratulate us on the qualification and has also just given his congratulations once again and praised us on achieving the goal we set out to reach Brazil."
Speaking of his relief after qualification was secured against Poland, Hodgson added: "Qualification has put the cherry on top of the cake of such a fantastic evening.
"It would have been a tough night for me if we didn't qualify. We didn't talk about Brazil and our expectations, that is for another time."
The Duke, who is president of the FA, revealed his pride in his position at the head of the English game - and his hopes for next summer.
"Tonight is not just an English celebration," he said.
"Football is international in every possible way and I believe that the game's constantly evolving spirit and appeal is a consolidation of all its global influences.
"Every nation should be proud of their contribution to 150 years of football.
"With all that in mind, I consider my position as president of the FA to be an honour and a privilege.
"Regrettably, Her Majesty's reign includes only one time that England won the World Cup, but I know that Greg and Roy are trying to make up for lost time now."