International: Scotland boss Gordon Strachan hailed his side's defence after 1-0 Norway win
Scotland boss Gordon Strachan paid tribute to his side's defensive performance in the 1-0 victory over Norway in Molde.
Last Updated: 20/11/13 8:01am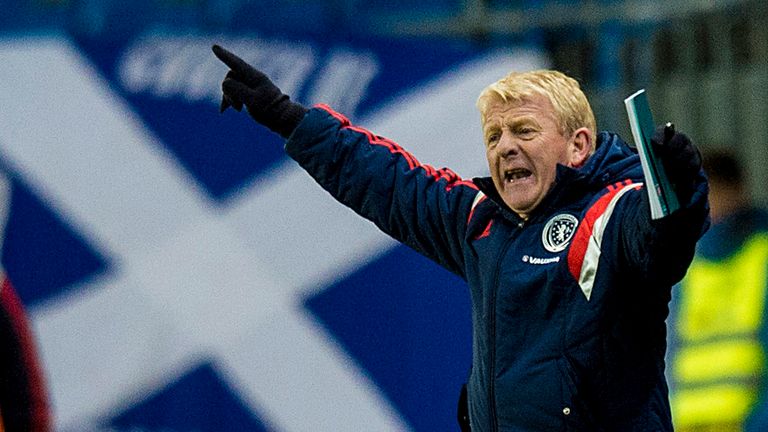 Scott Brown's low effort on the hour mark sent Scotland on their way to another memorable away victory, but it was the defence that held firm against a determined Norway side.
Cardiff keeper David Marshall was particularly impressive as Norway laboured in their attempts to score, and Strachan was quick to note the performance of the shot-stopper and his defensive stalwarts.
Providing his assessment of the game, Scotland boss Gordon Strachan told BBC Scotland: "We were a bit lucky at times.
"We were fortunate we had some great defending and a terrific goalkeeper.
"We feel that we could have done a lot better. We never really got going in the first half.
"We played so far away from each other that it was difficult to put a combination of passes together, particularly on a rough surface.
"We were better in the second half, but they played well and played an interesting system.
"Their players, on the night as individuals, probably did better than ours.
"I wouldn't really want to see them when the draw comes out. They're not bad."
Strachan did feel there were some positives to take from the match.
He added: "It was another away victory, which was good. The attitude is decent and we have got a lot of other players to call on.
"There are things we can take from it. It's no goals against us in three games against very good opposition."
When asked to assess his 10 months in charge so far, Strachan replied: "I'm still in a job."