Roy Hodgson happy with Euro 2016 draw and welcomes news of Wayne Rooney's deal
Roy Hodgson is happy with England's draw for Euro 2016 qualifying and has welcomed Wayne Rooney's new deal at Man Utd.
Last Updated: 23/02/14 4:23pm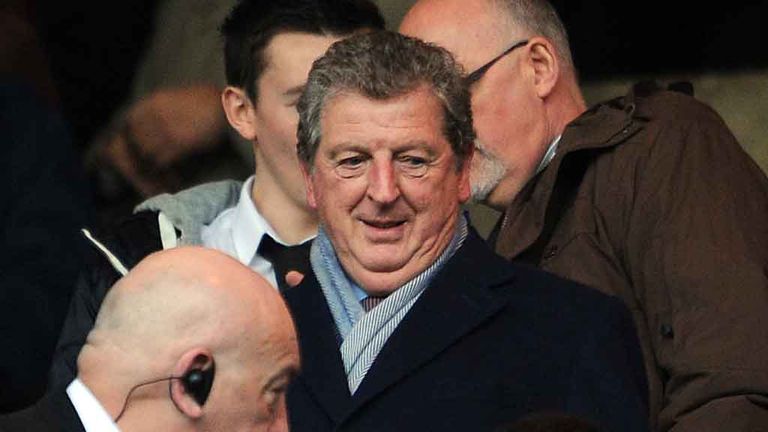 The draw for Euro 2016 pitted England in European qualifying Group E, alongside Switzerland Slovenia, Estonia, San Marino, Lithuania.
The top two in each group will qualify for the 24-team tournament, along with the best third-place side and the winners of the play-offs, and Hodgson was particularly pleased to draw Switzerland, a team he used to manage.
"I am very satisfied with the draw, especially for the fans," Hodgson told Sky Sports.
"We have had some quite tough trips in recent years, and on this occasion they are going to go to places that are much easier to get to and some very pleasant places to visit.
"The name Switzerland always brings a smile to my face because I had four very good years there. They are a good team and it's a very good place to play."
England's opening fixture in Switzerland is on Monday September 8th, with the first home match coming against San Marino on Thursday October 9th, before a trip to Estonia three days later.
Hodgson's side then host Slovenia on Saturday 15th November, while the first match of 2015 is another home game against Lithuania on Friday 27th March.
The return match against Slovenia comes on Sunday 14th June and England travel to San Marino on Saturday September 5th, with Switzerland coming to Wembley three days later.
Estonia head to England on Friday October 9th and the final qualifying fixture will be in Lithuania on Monday October 12th.
In a rule change from previous tournaments, qualifying for Euro 2016 will see UEFA unveil its 'week of football' idea, with qualifiers taking place every day from the Thursday to Tuesday of double-header international weeks.
However, Hodgson voiced some reservations about the idea, saying: "The thing I am most concerned about is Thursday.
"With our preparation we'd still have to deal with top matches on Super Sunday, which means we wouldn't really get the players to do any sort of work until Tuesday. I think Friday-Tuesday would still be ideal, and Thursday-Sunday does concern me."
Hodgson also welcomed the news that Manchester United striker Rooney had on Friday agreed a long-term contract extension to stay at Old Trafford until 2019.
Rooney's future had been the subject of speculation since last summer, and Hodgson is pleased that the matter has been resolved.
"I trust Wayne and I think that even if his future had not been settled in this way he could have still focused on the World Cup," said Hodgson.
"I don't have any doubts about him, but it must be nice for him to know that he has made the decision and committed probably his entire career to Manchester United and England, and we are very happy for him, and of course we are happy for Manchester United and ourselves as well."
Rooney could be a candidate to captain England by Euro 2016, with Steven Gerrard yet to decide on his international future beyond the summer, and Hodgson has given his backing to both men.
He said: "I certainly wouldn't want to write either of those players off.
"Before I lose anybody I think I will do my best to keep them going as long as they want to keep going and they have the ability to keep going, but Wayne I am sure is a future captain of England and maybe when the day comes that Steven hangs up his boots he will be straight in there."
Monday 8 Sept (a) v Switzerland
Thursday 9 Oct (h) v San Marino
Saturday 12 Oct (a) v Estonia
Saturday 15 Nov (h) v Slovenia
Friday 27 Mar (h) v Lithuania
Sunday 14 Jun (a) v Slovenia
Saturday 5 Sept (a) v San Marino
Tuesday 8 Sept (h) v Switzerland
Friday 9 Oct (h) v Estonia
Monday 12 Oct (a) v Lithuania