FA chairman Greg Dyke open to UEFA proposals to overhaul friendlies
FA chairman Greg Dyke has tentatively welcomed talk of a 'nations league' to replace international friendlies.
Last Updated: 02/03/14 4:22pm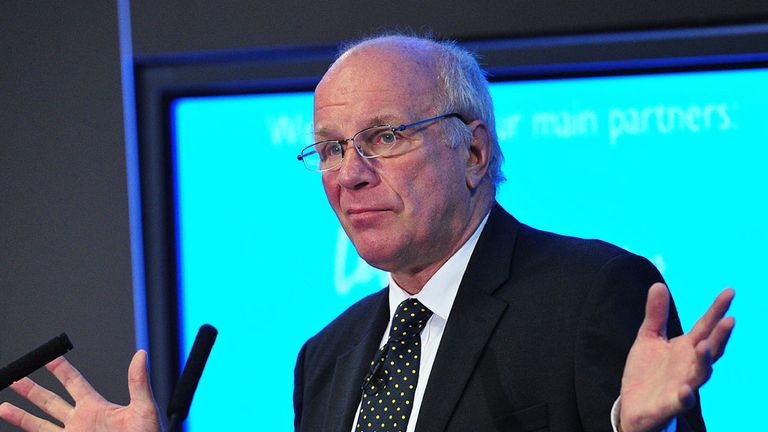 Discussions about a new competition which is set to feature all 54 UEFA member nations competing across nine divisions over a two-year period are believed to be at an advanced stage.
The tournament is expected to see teams promoted and relegated with semi-finals and a final being played, as well as prize money and wildcard places at Euro 2020 at stake.
England are likely to be amongst the top 12 European nations who could be drawn in one of four groups consisting of three teams, with each group winner qualifying for the knockout stages.
Speaking in Zurich where he was attending The International Football Association Board meeting, Dyke appeared to welcome the potential changes to the international football calendar.
"I think it principle it is quite interesting," he said. "I think the hard thing about that is the detail but I think a nations league where we played the top nations would be very attractive, yes."
England would still be able to play in the odd showpiece friendly against opponents such as Brazil and Ireland if the proposals are eventually rubber-stamped.
It is thought that UEFA see the suggested changes to the current system of friendlies as a way to make them more competitive and exciting in addition to helping boost attendances.
UEFA are expected to fine-tune the proposals at their annual conference which takes place in Kazakhstan next month, with the competition set to begin after the 2018 World Cup in Russia.
They have been discussing it for some time now, with Norwegian newspaper Dagbladet revealing back in October that UEFA were engaged in discussions to change the format of friendly matches.
If the modifications are implemented they will represent the latest in a series of changes that have been introduced by current UEFA president Michel Platini.
Platini has already expanded the European Championships to 24 teams starting from 2016, while next season will see the "week of football" begin with EURO 2016 qualifiers televised over six consecutive nights.