Chatting to Carlos
As part of a mini-series released over the next few weeks, Brazil legend Roberto Carlos kicks-off six talks with Guillem Balague by discussing his life growing up in the world's most football-obsessed nation and that goal against France at Le Tournoi in 1997. Did he mean it?
Last Updated: 18/02/14 11:02pm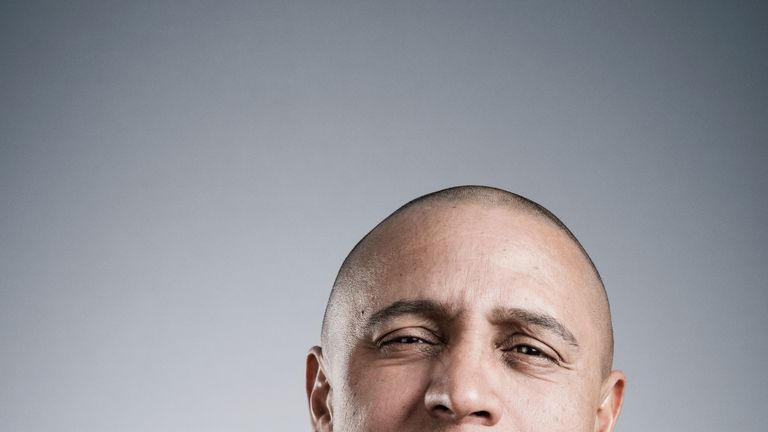 To celebrate the launch of the Umbro Golaço competition, journalist and Sky Sports pundit Guillem Balague was granted unique access to Brazil legend Roberto Carlos.
Just as he was never afraid to express himself on the field, Roberto Carlos is no shrinking violet off it either. In typically candid form he discusses a variety of topics, from his formative years growing up in Brazil to life as a Galactico at Real Madrid.
In what is a fascinating opening exchange that takes in his early years, Roberto Carlos ruminates on how it was his mother who gave him the confidence that he'd make it as a player, as he quickly caught the eye honing his skills on the fabled Brazilian streets.
There's also the small matter of a World Cup winners' medal to chew the fat over, while Guillem also finally gets to the bottom of whether he meant that goal against France at Le Tournoi in 1997.
No greatest goals list is ever complete without at least a mention of a free-kick widely lauded as being so good it's barely believable.
If you want to know just how Roberto Carlos scored a goal now stitched into Brazil's rich tapestry of wonder strikes you'll have to watch the video below...
Inspired by his famous free-kick against France, Umbro has teamed up with Roberto Carlos to find the greatest 'golaços' in the world. Capture your great goal, share it via Umbro's app, and Roberto will select five winners to join him in Brazil to learn how to play the Samba way.
The Umbro Golaço app is available from the App Store and Google Play store www.umbrogolaco.com