Carlos on Brazil
As part of an Umbro mini-series, Brazil legend Roberto Carlos talks to Guillem Balague about life in his homeland and what it's like to play for the world's most football obsessed country ahead of the 2014 World Cup...
Last Updated: 27/02/14 12:45pm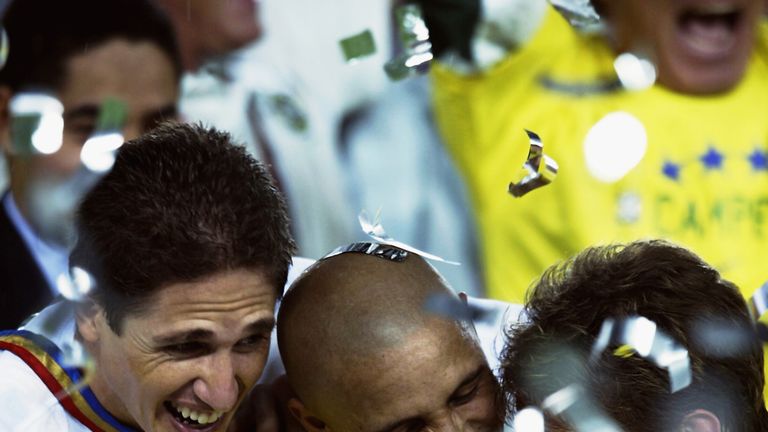 To celebrate the launch of the Umbro Golaço competition, journalist and Sky Sports pundit Guillem Balague was granted unique access to Brazil legend Roberto Carlos.
Just as he was never afraid to express himself on the field, Roberto Carlos is no shrinking violet off it either. In typically candid form he discusses a variety of topics, including his experiences with the Brazil national side and an eyebrow raising revelation that he once nearly joined Birmingham City!
Watch the video in full below to learn just what it is about the Brazilians that makes them such a unique footballing nation.
To watch a further Guillem chat with Roberto Carlos click here
Inspired by his famous free-kick against France, Umbro has teamed up with Roberto Carlos to find the greatest 'golaços' in the world. Capture your great goal, share it via Umbro's app, and Roberto will select five winners to join him in Brazil to learn how to play the Samba way.
The Umbro Golaço app is available from the App Store and Google Play store www.umbrogolaco.com