Beckham - Rooney a big loss
Former England captain David Beckham admits Wayne Rooney's suspension will be a 'big loss', but would still take him to Euro 2012.
Last Updated: 16/10/11 10:59am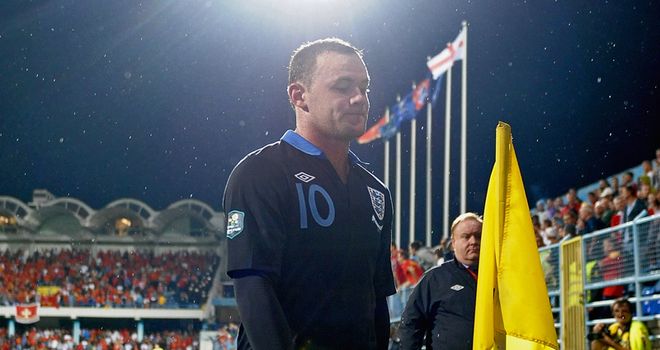 Former England captain David Beckham admits Wayne Rooney's suspension will be a 'big loss', but he would still take the striker to Euro 2012.
Rooney is due to miss the group phase of the finals in Poland and the Ukraine next summer after being hit with a three-game ban for his recent sending off against Montenegro.
The Football Association is still deciding whether to appeal against the punishment as England coach Fabio Capello weighs up whether to risk including Rooney in his 23-man squad for the tournament.
Beckham was surprised by the severity of Rooney's punishment, but the Los Angeles Galaxy midfielder feels the Manchester United ace should be in Capello's squad.
Exceptional
"I was surprised he got three games," said Beckham.
"This day and age these things happen and I think in the past players that have done the same have got either one game or two games at most, so it's obviously disappointing to see that.
"Wayne's done so well in the last couple of months and he's been exceptional for Manchester United and England, and it's going to be a big loss.
"Having Wayne miss those first three games is disappointing for the fans, the team, the manager and obviously for Wayne as well.
"I personally still think he should still go because he's one of the best strikers in the world and he's such a great talent."
Rooney was also sent off at the 2006 World Cup for stamping on Portugal defender Ricardo Carvalho, but Beckham feels the good and the bad have to be accepted with players of his ilk.
Beckham added: "With great talents you see the likes of Zidane and players like that that have got that hunger that sometimes gets you into trouble but that's what makes these great players.
"All the great players have got that. You're never going to take that out of Wayne and I don't suggest anyone tries because it's what makes him the player he is and what makes him loved by so many fans and so many Manchester United fans as well."