SFA reiterates Team GB stance
The Scottish Football Association have reiterated their opposition to the involvement in Team GB for the London 2012 Olympics.
Last Updated: 20/10/11 5:01pm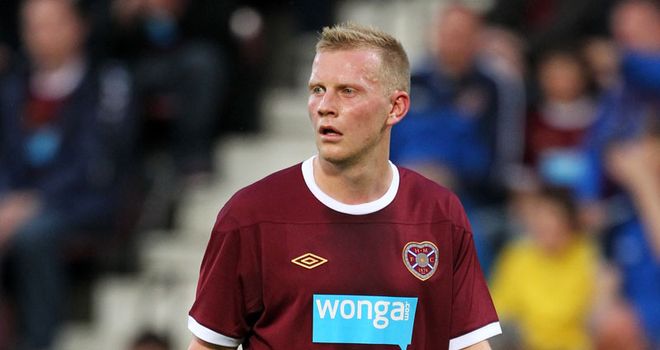 The Scottish Football Association have reiterated their opposition to the involvement in Team GB for the London 2012 Olympics, saying that their participation would endanger Scotland's independence as a footballing nation.
The FAs of Scotland, Wales and Northern Ireland have declined to engage themselves in a Great Team football team, but cannot stop any of their players from accepting a place in the squad that England Under-21 boss Stuart Pearce will manage next summer.
On the official announcement of his post on Thursday, Pearce said that he wants his team to be comprised of players from all the home nations but the SFA have once again stated their stance not to welcome the idea of a United Kingdom football team.
"In light of today's announcement, the Scottish FA reiterates its opposition to taking part in Team GB," read a statement from the SFA.
Threat to independence
"We have been consistently clear in our position and, in particular, the threat it poses to our independent membership of Fifa and also our representation on the International Football Association Board.
"A letter was signed by the Scottish FA, Irish FA and Football Association of Wales in 2009 to enable England to represent Team GB. We remain in alignment with those associations.
"It is imperative we preserve our voice at the top table of world football and the supporters are in agreement with our stance.
"We have consulted with the men's and women's international squads in order that they understand our position, the reasons for that position and are aware of the feelings of the supporters."
Unbelievable opportunity
However, Hearts winger Andrew Driver has said that he would be delighted to play for Great Britain in the Olympics should he be called up by Pearce.
The 23-year-old is eligible to play for Scotland at senior level despite having featured for England in the Under-21 category.
"That would be an unbelievable opportunity," Driver said when asked about the Olympics at a club media conference.
"The Olympics is something people work their whole careers for so the chance to play in that would be amazing.
"Team GB has been put out there, I don't see the problem playing in it if the option is on the table.
"I don't really know what the SFA is saying, I've not really followed the story, but if the option is there I would certainly be open to playing in it.
"Sprinters work their whole career just to race in the Olympics so I don't think you could turn it down."