Triesman backs FA over Capello
Lord Triesman believes it would have been impossible for the FA not to accept Fabio Capello's resignation.
Last Updated: 09/02/12 8:01pm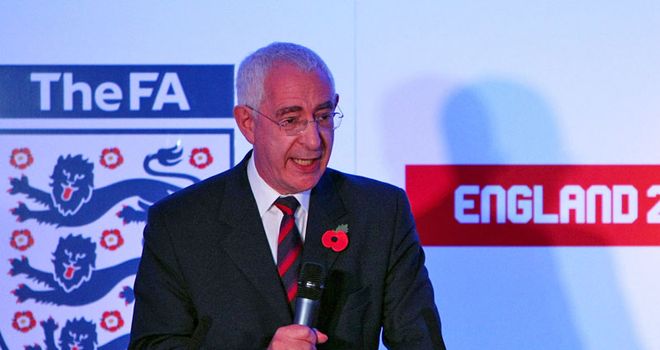 Lord Triesman believes it would have been impossible for the FA not to accept Fabio Capello's resignation.
Triesman was appointed chairman of the governing body in 2008, shortly after Capello's arrival, and left two years later.
He knows both Capello, who resigned after the FA chose to remove the England captaincy from John Terry, and current FA chairman David Bernstein well and believes there was no going back once the Italian had made up his mind.
"It was always going to be difficult to put it back together again," he told Sky Sports News. "Those who were involved in the discussions would know just how difficult, but from the outside it does look like it would have been very difficult to make it work.
"With somebody as clear-cut and determined as Fabio Capello, if he says he's going to resign, the idea of saying 'I'm not going to accept it' and then working with someone who really doesn't want to be there as manager would be impossible.
"It doesn't make it any more comfortable for everybody but I think it had become a fait accompli."
He added: "It's very sad that it's come to an end in the way that it has."
Charges
Triesman felt the FA made the right decision in taking the captaincy from Terry once his court case on charges of an alleged racially aggravated public order offence, which he denies, was put back until after Euro 2012.
Indeed, he feels the body could have acted sooner.
"I don't think in this modern day and age it was conceivable that the FA could have done anything else," he said.
"My own view was that when the charges were first made against John Terry, the decision should probably have been made at that point.
"When there is a criminal charge of that kind, there cannot be a supposition of guilt, but I don't think you can just carry on as though nothing has happened."
Triesman was reluctant to write off Capello's tenure, which was perhaps defined by the disappointing 2010 World Cup campaign, as a failure.
Understanding
He said: "What I do think Fabio Capello brought to English football was a continental understanding of the skills and qualities you need alongside English passion to be able to compete with the great continental footballing nations.
"We haven't got there yet, that's clear.
"But some of those basic points - skill, individual flair, the ability to keep the ball, hold the ball, use it rather than punt it over the midfield - some of those are changes that Fabio Capello has helped instil in our national side and I think that will be a basis - I say no more than that - but that will be a basis for the future."
Tottenham fan Triesman believes the current favourite, Spurs boss Harry Redknapp, would be a good choice as Capello's successor.
"He's an exceptional manager," said Triesman. "Of course he would make a very fine [England] manager. He'll go through a proper process at the FA.
"I think he would make a very fine manager but I would have a slightly heavy heart that he wouldn't be at Spurs."