Savage backs O'Neill
Robbie Savage believes Martin O'Neill would be an instant success as England boss.
Last Updated: 02/03/12 9:00am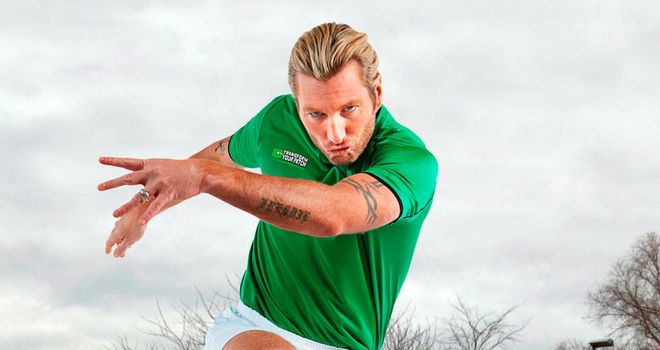 Robbie Savage believes his former manager, Martin O'Neill, would be an instant success as England boss if Harry Redknapp decided not to take the job.
Tottenham chief Redknapp is the runaway favourite to be appointed as the leader of the Three Lions for Euro 2012 after Fabio Capello's sensational resignation at the beginning of February.
Stuart Pearce did little to enhance his credentials in Wednesday's friendly defeat to The Netherlands to mean Redknapp is still the preferred choice of the people to become the next permanent manager of England.
O'Neill, though, is also thought to be on the Football Association's list of candidates having increased an already impressive reputation by rejuvenating Sunderland since December.
And after playing under the Northern Irishman at Leicester, where they won the League Cup, Savage is in no doubt about his ex-boss' England credentials.
"I think Harry is nailed on to get the England job, and rightly so, because he is a fantastic manager and he is English," the former Wales international told Sky Sports.
"But Martin O'Neill has proven a success at every level. What he has done at Sunderland is amazing.
Guarantee
"He makes each and every player feel 10 feet tall. I wasn't the most skilful or talented player in the world. But every time I played in his team, I was the most talented player in the world.
"That is what he installs into every player. I can guarantee that no matter who the Sunderland players are playing against, they will think they can beat them."
Capello, whose reign ended after the FA decided to strip John Terry of the England captaincy, was criticised for being too strict with his players.
And Savage thinks former Wycombe, Norwich, Celtic and Aston Villa manager O'Neill has the people skills to progress at international level.
"He is a very deep thinker, very private," said Savage. "He has this aura where he can walk into a room and quieten the room.
"What he used to do with me is basically take the mickey out of me. He knows how to get the best out of each individual. For me, it was to basically put me down a little bit.
"That would inspire me for the next week. He is a master of man-management, no question. He is the best manager I worked for."
Derelict
Savage was speaking at the launch of Pepsi Max's 'Transform Your Patch' - a campaign that aims to regenerate around 165 outdoor spaces across the UK with the support of the public.
The former Birmingham and Blackburn star is representing five-a-side football pitches and is aiming to earn votes against other celebrities to win a prize fund of £100,000 for pitches across the UK.
"When I was growing up as a kid, my local five-a-side pitch was the hub of the village," said Savage when asked what attracted him to the campaign.
"It was where everybody would meet up after school. That was how I started as a footballer.
"But I took my little boy to the pitch not so long ago and to see the place where I had so many good times as derelict, I thought, 'this is not right'.
"When Pepsi Max approached me, I jumped at the chance, because I had so many good memories at the start of my career on a five-a-side football pitch."
Robbie Savage has teamed up with Pepsi Max to launch 'Transform Your Patch' - a campaign which aims to regenerate around 165 outdoor spaces across the UK with the help of the public. To vote for Robbie Savage and 5-a-side football pitches visit www.transformyourpatch.com