Fergie - Harry for England
Sir Alex Ferguson feels it is 'inevitable' that Tottenham Hotspur manager Harry Redknapp will become the next England coach.
Last Updated: 04/03/12 9:21am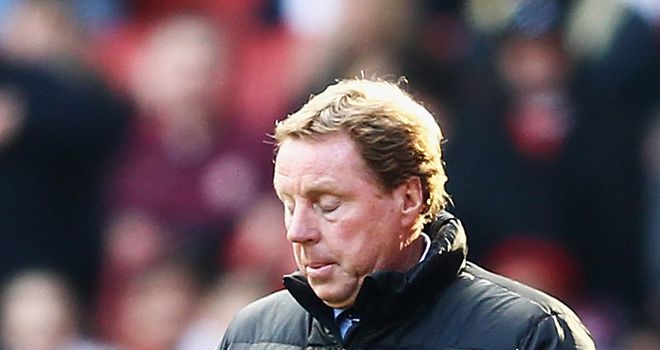 Sir Alex Ferguson feels it is 'inevitable' that Harry Redknapp will become England coach and believes the Football Association would go against public opinion by appointing a different manager.
Fabio Capello's resignation last month has left the FA searching for a replacement and Tottenham Hotspur boss Redknapp is the overwhelming favourite for the role.
The FA has drawn up a shortlist for the vacancy and has admitted a decision is unlikely to be made until towards the end of the season.
However, ahead of Manchester United's visit to Tottenham on Sunday, Ferguson says that Redknapp is the obvious choice to take charge of the national team.
Drive
"I think it's inevitable, Harry and England," said Ferguson.
"I really do. I know the FA are supposed to be drawing up a list, but I don't see anybody else who is being talked about getting it.
"If they went for someone else they would have the public against them and they would be panicking. The drive and energy is all about Harry."
The United boss added: "The people who will be more concerned are the Tottenham directors. I am sure they will be wondering what the next step is.
"I don't think they can dismiss the eventuality of the FA making contact. It is going to happen.
"They will be more worried than the actual players."
Influence
Ferguson also praised Redknapp's career in management which has provided the Spurs boss with a variety of hurdles to overcome.
"You judge any manager on longevity and Harry has survived all the different types of challenges," said Ferguson.
"He was bottom of the league at Portsmouth and he rescued them, which was an amazing achievement. If he hadn't gone there, they were relegated.
"He has influenced the team everywhere he has been. That is a good way to assess a manager.
"He never seems to be in a panic. He seems to be calm. He is never in a tizzy - unlike myself."