Hodgson feels accepted
England manager Roy Hodgson says the squad have been quick to welcome him since taking over the role ahead of their Euro 2012 campaign.
Last Updated: 10/06/12 3:59pm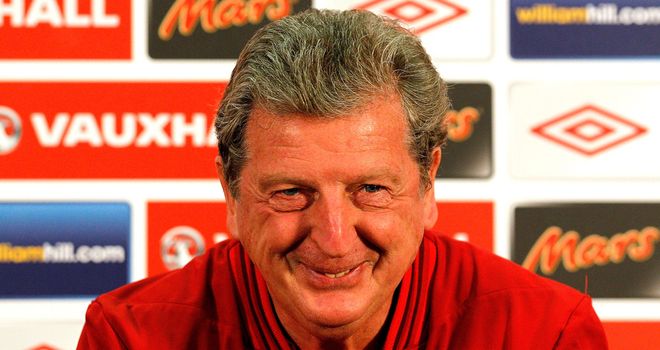 England manager Roy Hodgson says the squad have been quick to welcome him to the set-up since taking over the role ahead of their Euro 2012 campaign.
Hodgson has been working with the group for the last three weeks ahead of the tournament in Poland and Ukraine after succeeding Fabio Capello as boss.
He has a 100 per cent record so far having overseen warm-up wins over Norway and Belgium, but his first real test comes on Monday night when England open their Group D campaign against France at the Donbass Arena.
The former West Brom manager is feeling at home in the role and says his 23-man Three Lions squad have helped him settle in.
Accepted
"It has been an intense three weeks, but it has been a three weeks where I felt like I have been accepted by the group," he said in a news conference on Sunday.
"The players have made it very easy for me to get my feet under the table."
Fitness issues have been a problem for England in the build-up to the tournament, with several key players ruled out, while James Milner and Martin Kelly did not train on Saturday morning due to blisters and a migraine respectively.
However, Hodgson confirmed his entire squad would partake in practice on Sunday, and played down concerns over the hot and humid conditions in Ukraine causing problems.
He added: "Everyone is fit, 23 players will be out on the pitch to train later today.
"It does get hot in England from time to time. It is very important we don't put too much emphasis on that."
Hodgson is adamant England are contenders to lift the trophy in Poland and Ukraine to end their hoodoo at major tournaments, and hopes his players perform to the level he knows they are capable.
"I don't think we can ever be accused of not being a top football nation, but the fact that it has been 1966 since we won a major tournament is always something that is in our minds, you didn't need me to remind me of that, it has crossed my mind from time to time," he said.
"But we start this tournament as one of 16 teams that can win it."
Capable
The manager added: "I just hope they play like they are capable of playing. We have team full of players who are major stars in their own league.
"I see these players performing week in and week out and playing to the best of their ability I just hope they can reproduce that tomorrow night."
Fears have surfaced some of England's players could be subjected to racist abuse after Holland's black players were targeted during an open training session in Poland earlier this week.
But Hodgson is confident UEFA will deal with any problems that arise, adding: "I have great faith in Uefa. It will be up to them to give us, the FA [Football Association] and the football team the guidelines in certain situations."