Familiar story?
Adam Bate looks at the latest penalty heartbreak for England in the quarter-finals of a major tournament.
By Adam Bate - Follow me @GhostGoal
Last Updated: 25/06/12 2:13pm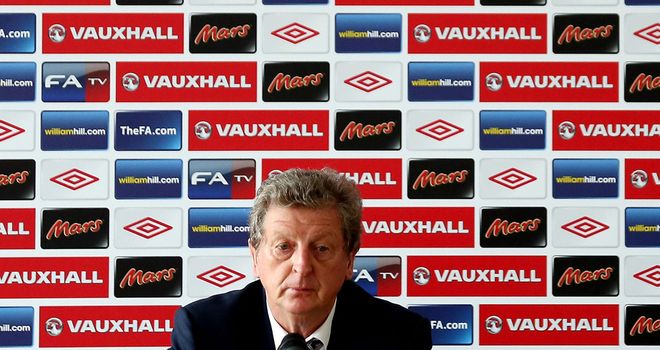 Something about this tournament felt quite different for England. And if you didn't feel that way, there were plenty of people queuing up to tell you things were different. The atmosphere in Roy Hodgson's England camp had changed. Skipper Steven Gerrard was keen to stress the divisions so evident at the 2010 World Cup were long gone. "There is a lot of belief and confidence in the dressing room - very different from South Africa," said Gerrard. Asked about the lower expectations surrounding this squad, he added: "That could suit us and turn into a positive."
Hodgson and his staff had, by all accounts, been warmly received. The 64-year-old coach also made the shrewd appointment of Gary Neville to provide an alternative voice for the squad. The players do not appear to have missed Fabio Capello. "With the coaching staff, I think it helps everyone being English," said Wayne Rooney. "There are no words lost in translation." The meticulous Hodgson even had penalties covered. "We have practised already," he revealed. "We have sessions to regularly practise some of those. We'll obviously take that aspect of it even more seriously."
But when it came down to it, England supporters were treated to an eerily familiar exit from a major tournament. Such was the decreased demands on this Three Lions vintage that the 'quarter-final team' jibe of years gone by now took an air of pleading hope. So it was almost reassuring to see the team eliminated in exactly the same fashion as they had been on the previous two occasions they had reached the quarter-finals of a major tournament - on penalties.
The assessments that followed were also grimly familiar. England had shown criminal disrespect for possession and the tired legs were an inevitable consequence. There was talk of poor technique; renewed calls for a winter break; the need for improved coaching, and a vague hope that the St George's Park development may spark a rejuvenation of English football. Grizzled hacks must have been tempted to dust off some old copy and give it yet another airing. And if all else failed, there was the certainty that Paul Scholes and Michael Carrick would soon be trending on Twitter.
Preparations
It's easy to imagine the rest of Europe wondering what exactly England had been up to in the two years following their dismal World Cup exit. The answer, of course, is making a horrible mess of their preparations for this tournament. The decision to lurch on with Capello despite obviously strained relations had backfired with the Italian's resignation in February. Hodgson's surprise appointment was then delayed until May, by which point the only player who could have hoped to change England's style of play, Jack Wilshere, had become more of a rumour than a footballer.
Further injuries to key players contributed to a situation whereby Hodgson took what many regard as the most prestigious job in English football amid a mood of sympathy rather than optimism. The England boss had just weeks to prepare his squad. It gave him full licence to do what he does best - produce a functional, counter-punching side that defended responsibly. Hodgson certainly deserves every credit for the manner in which he conducted himself, the spirit he fostered and the organisation his England team demonstrated.
The limitations can be forgiven. A tournament that began with them ceding possession to a France side with flaws of their own, ended with England making Italy look like Spain on a mission - having far less possession than even Ireland had managed against the Azzurri six days earlier. At least the victories over Sweden and Ukraine hinted at England's capabilities. And when the impressive team spirit and diminished expectations are factored in, it is clear that Hodgson has at least given English football something to build on in a tournament that could easily have ended in humiliation.
But make no mistake, these England players have had to rally this summer merely to stand still. The gulf remains. And yet, the signs are that - finally - this has hit home with supporters. This quarter-final exit has been greeted with shrugs rather than anger. There is no foreign coach to blame this time. It cannot be pinned on a lack of passion from millionaire footballers betraying their responsibilities as members of a so-called golden generation. Instead there is the realisation that England simply lacked the quality required. The outcome may have felt familiar. But perhaps those who insisted things were different this time were right after all.