Hodgson bemoans player pool
England boss Roy Hodgson admits the shrinking player pool at his disposal is a real worry.
Last Updated: 11/09/12 9:01am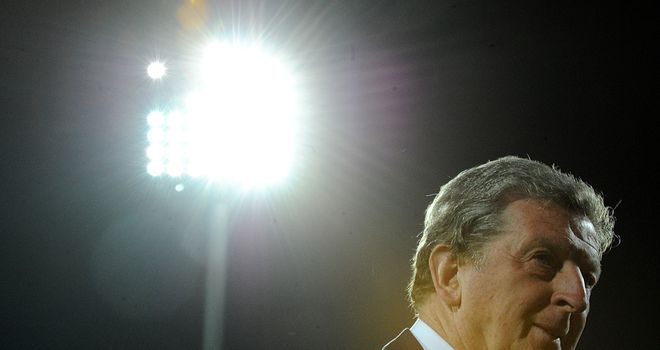 England boss Roy Hodgson admits the shrinking player pool at his disposal is a real worry.
Only 32 per cent of the players who turned out in the nine Premier League fixtures immediately prior to the current internationals were eligible to play for England.
The problem was highlighted ahead of the World Cup qualifier with Ukraine, when Hodgson had to call-up three players to enhance his squad, including uncapped duo Adam Lallana and Raheem Sterling.
"We can't deny that," said Hodgson. "Would I prefer to have a reverse of that statistic, with 68 per cent of players being English? Of course I would.
"But that's not going to happen. The Premier League is fantastic. But it embraces all the top European players.
"One of the other facts we can't deny is the top clubs know where the best talent is, and often go out and buy it.
"That top talent, at a young age, finds it difficult to break into the team because of the established European talent in front of them."
Former West Brom boss Hodgson added: "Every club manager has only one duty - to his club.
"We, as England, can't start asking clubs to consider us when they're making decisions about their players.
"We just have to hope that the English talent that's being produced - and it will be because we have good academy systems - are still to be considered by their club managers and are good enough."
Merit
Hodgson chooses to believes the players he is selecting are there on merit rather than because the cupboard is bare with 10 senior players absent for the Ukraine clash.
He said: "I'd like to think they're there because they have the talent to be there, even if the numbers of games they can boast is relatively small.
"Their timing of getting into our thoughts has corresponded when a lot of others who would have been selected have been absent.
"But opportunities often come along when others lose theirs for one reason or another.
"Those we invited for the Italy game, and others - (Ryan) Bertrand, (Kyle) Walker, (Daniel) Sturridge, (Danny) Welbeck, (Alex) Oxlade-Chamberlain - have created a good impression on myself and my staff, and the senior players."