Horne puzzled by John Terry stance over retirement
FA general secretary Alex Horne says he was mystified by John Terry's decision to retire from international football.
Last Updated: 24/09/12 4:04pm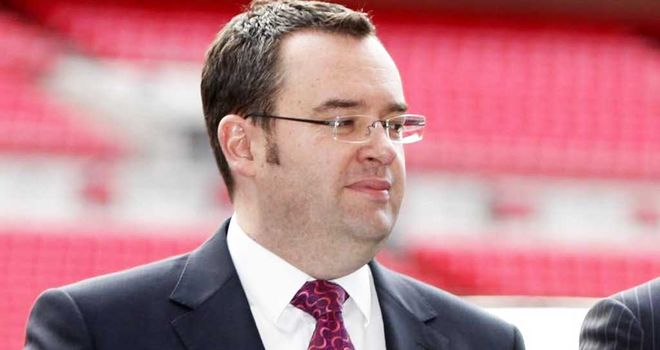 Terry announced he was quitting the international scene in a statement on Sunday, claiming the FA's decision to pursue a case against him after he was cleared in court of racially abusing Anton Ferdinand made his position in the national team "untenable", but Horne did not agree that was the case.
"It's a personal decision. I don't see how we've made it untenable, they're two very separate processes," he told Sky Sports News on his way into FA headquarters at Wembley.
"It's something that happened in a match - it shouldn't be taking a year to resolve but we feel we're reaching a conclusion on that.
"That's a very different process from our England procedures, they sit in different compartments and I could separate the two in my mind, but it doesn't look like he could."
Terry could face a lengthy ban if found guilty by the FA of using racist language during a match for Chelsea against QPR on 23 October, but has taken any decision over his England future out of its hands.
Club England managing director Adrian Bevington also spoke to Sky Sports News on his way into Wembley, saying the Chelsea skipper had "always given his all" and had been a "great servant" for his country.