Former FA chairman Lord Triesman wanted 'zero tolerance' approach to John Terry racism case
Former chairman Lord Triesman feels the FA should have taken a 'zero tolerance' policy over the John Terry racism case.
Last Updated: 30/09/12 4:40pm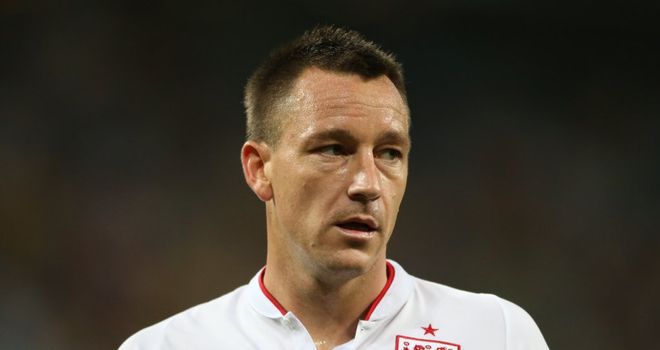 Ex-England skipper Terry was found guilty of using racist language towards QPR defender Anton Ferdinand by an independent FA panel earlier this week, but is awaiting the full written judgment before deciding whether to appeal against a four-match ban and a fine of £220,000.
The 31-year-old has always protested his innocence and was found not guilty of a racially-aggravated public order offence in a criminal trial in July.
Terry retired from international football last Sunday night ahead of the hearing, claiming the FA's decision to pursue a case against him after he was cleared in court made his position in the national team "untenable".
He has represented his country in the 11 months since the incident, though - something which may not have happened had Triesman still been at the FA helm.
"I take a fairly hard view and I think we should have zero tolerance," he said.
Asked if that meant Terry should not have played for England with the case hanging over him, Triesman replied: "Personally, I would have preferred that, yes.
"However good he is - and I have no doubt about the quality of the player - I really think as you look around the country and talk to black players, what you will find is they respect him as a player but they really feel let down because they don't feel the line has been drawn clearly enough."
Leadership
Triesman said the fact the punishment was not handed out until 11 months after the altercation was unacceptable. "The delay, the fact it has taken a year, is unconscionable," he said.
"You shouldn't have any kind of system which has got a judicial, judgmental element, which takes this long because it gives the impression people are indifferent to the issues. And people shouldn't be indifferent to the issues.
"I can't for the life of me see why the FA couldn't have proceeded before the court case.
"Sports bodies do have the capacity to act earlier (than the courts), to demonstrate their leadership, and they should have done so.
"I know some people will say if you have any hearing it's likely to prejudice the outcome of the court case, but I think the application of the rules of the game are issues for the body that controls the game - and those should be dealt with in a timely way.
"I just wonder what impression it gives to the rest of the world, and particularly to those players from ethnic communities who do face abuse, sadly - less than they used to, but still do face abuse - I wonder what it says to them if it takes a year to get to this stage."
How not to do it
Liverpool's Luis Suarez was earlier this year given an eight-match suspension for racially abusing Manchester United's Patrice Evra, and Triesman feels the way Chelsea dealt with the Terry situation counted in their favour.
"It doesn't sound very consistent - that I'm sure of," he said, comparing Suarez's ban to Terry's.
"I suppose we'll all have to wait to see the written reasoning to see if there's a material difference between the two cases.
"If I was asked to guess (why the inconsistency), I'd think the dignity with which (chairman) Bruce Buck and the guys at Chelsea have handled this may well be in sharp contrast to the way Liverpool handled the Suarez case, which I thought was a masterclass in how not to do it."