David Bernstein: England defender Ashley Cole apologised to me over FA Twitter rant
FA chairman David Bernstein has revealed that Ashley Cole apologised to him personally over his offensive Twitter rant.
Last Updated: 09/10/12 3:12pm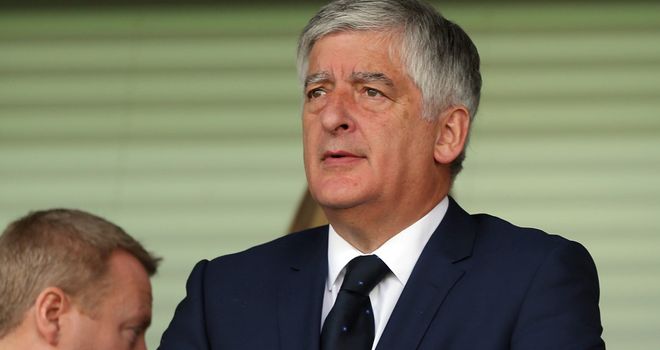 The Chelsea left-back has been charged with misconduct by the FA after he insulted the organisation on the social media site after his evidence in the John Terry-Anton Ferdinand case was questioned.
Cole has until Thursday to respond to the charge but regardless of the FA's findings, Bernstein has confirmed that national manager Roy Hodgson will be free to select Cole for England's game against San Marino and Poland if he so chooses.
Bernstein told Sky Sports News: "Ashley, having done his tweet, has withdrawn it immediately and apologised publicly. He asked to see me last night (Monday) and apologised to the FA through me personally.
"I believe he was contrite. It was a serious apology and showed remorse for what he had done. He wished it hadn't happened. I looked him in the eye and really felt that he meant it.
"He is under charge and that will run its course but the position is he is free to play for England and that is up to the manager to decide if and when he plays."
Asked if Cole would be captain on the occasion of his 100th cap, Bernstein added: "I can't answer that but to be honest I doubt it. We've expressed a view on what we need from a captain.
"We've had issues and we've stated publicly many times that we have a very high level of behaviour expected from an England captain."