Official opening of St George's Park sees those involved in England's national football centre deliver their verdicts
On the day of its official opening a number of leading figures involved with St George's Park have their say.
Last Updated: 10/10/12 1:41pm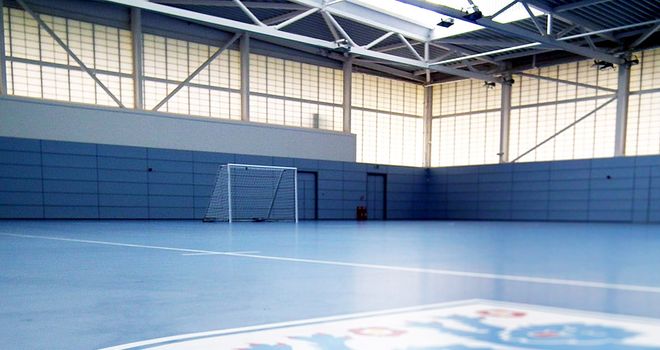 FA chairman David Bernstein: "It's a fantastic day for football and for the FA. This has been 20 years in development with false starts and so on. A huge amount of work has gone into this.
"I'm extremely excited. We're expecting a huge amount out of this. It's probably first and foremost about developing coaches. We have good coaches in this country but we need many more."
Sir Trevor Brooking: "Almost universally everyone has been pleasantly shocked at the quality of the facilities. I think we've got the facility right and it gives us a great chance now.
"We've got to bring it to life with the quality of the coaches and raise that level of English players in the Premier League. At the moment it's 35 per cent and we'd like to raise it to 45, 55, 65 per cent. The depth of choice then for the England senior coach would be much greater. That's a challenge for us all."
FA General Secretary Alex Horne: "We're building it for the future. This is a big investment, a lot of people have helped us with it. The facilities are first-class, world-class, and they're all very local. The first impressions are very positive.
"What we're trying to do around the England teams is gel a club. This is their home. The senior team play at Wembley but this is where they'll train, as often as they can. We're building a real club ethic here around England and re-instilling pride and passion in playing for the badge."
England coach Gary Neville: "This facility is the best I've seen and believe me I wouldn't say that if it wasn't. I've been fortunate to visit some great footballing facilities over the past 25 years but this is absolutely incredible.
"Ultimately it's about the coaches because the information that is passed to children between six and 12 is the most important period. The long-term solution to that will be better English football players and more English players. It's a problem that everybody sees; the decreasing numbers of English footballers in the league is something that nobody is happy about."
St George's Park chairman David Sheepshanks: "Through sports medicine and sports science, we can concentrate on how we shave millimetres off so the ball goes in instead of hitting the post.
"How do we prepare players better mentally and psychologically, how do we instil the discipline in players so that they take more personal ownership of their own career development. How do we train players to have that extra bit of puff to make that last attacking run that scores the winning goal, or the last-ditch tackle that saves one?"
Football Association president The Duke of Cambridge: "Coming here and seeing these wonderful facilities gives the same feeling as when I first went to the Olympic Park. It gives me great pride we have created in this country facilities that are beyond compare anywhere else.
"St George's Park is a concept totally new. It will provide more than just world class facilities for our national team and more than a university from which hundreds of coaches will graduate. It will provide employment and a social hub for local people and will foster community spirit and purpose and hope throughout England."