Marcin Wasilewski has urged Poland to do the same again against England after beating South Africa
Marcin Wasilewski has urged Poland to repeat their display against South Africa in Tuesday's qualifier with England.
By Darius Kurowski
Last Updated: 13/10/12 4:25pm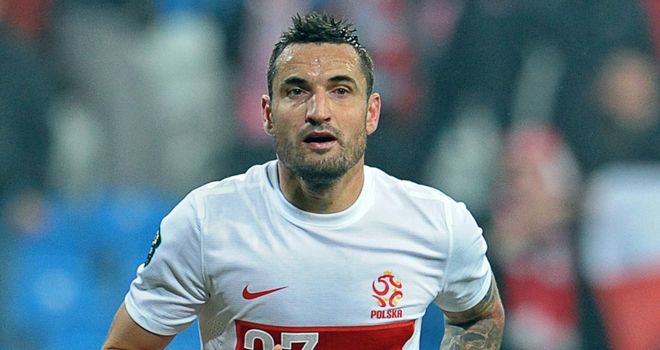 The Poles were without two of their stars, injured Borussia Dortmund duo Lukasz Piszczek and Robert Lewandowski, for the friendly in Warsaw on Friday and coach Waldemar Fornalik chose to keep several of his big-name players on the bench with one eye on the England game.
The hosts still managed to triumph 1-0 thanks to an 82nd-minute winner from substitute Marcin Komorowski and Anderlecht defender Wasilewski was satisfied with the showing.
The skipper said: "We did as we should do against England next week - we did not lose a goal, which was fundamental for me, and had many counterattacks.
"The only problem was that we were not effective enough. Against England we could have less scoring situations and we need to know how to make the most of every opportunity."
Goalkeeper Przemyslaw Tyton believes the win will put Poland in a good frame of mind going into Tuesday's visit of England at the Warsaw National Stadium.
"Victory is important, psychologically, ahead of Tuesday's game," said the PSV Eindhoven shot-stopper.
"It was a very good opportunity to test our defence in free-kick and corner-kick situations, because we know how dangerous English players are in the air.
"South Africans were physically very strong as well."
No fear
Defender Grzegorz Wojtkowiak insists Poland will not fear England, who beat San Marino 5-0 at Wembley on Friday, going into the clash.
He said: "England have very good players and we appreciate them a lot. But, on the other hand, it does not mean that we will be afraid of them.
"We should try to score a goal at the home ground and surprise them."