Gary Neville urges Manchester United's Wayne Rooney to adapt to stay at the top
Gary Neville has challenged Wayne Rooney to reinvent himself to stay at the top into his thirties.
Last Updated: 16/10/12 6:42pm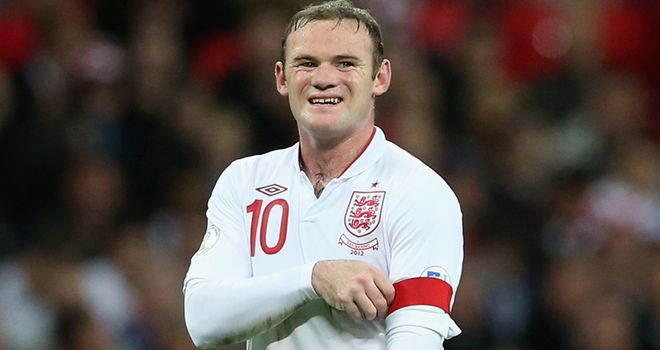 Rooney burst onto the domestic season 10 years ago when his winner for Everton against Arsenal made him the youngest player to score in the Premier League.
Sky Sports pundit Neville urged him to keep improving, citing the pragmatic approach of his evergreen club team-mates, Paul Scholes and Ryan Giggs.
"The last couple of weeks, coming back from injury, I've seen a lean, fit, hungry Rooney," Neville said.
"He looks like he is up for the next challenge in his career, to maintain his position at Manchester United.
"At the age of 26 you always have to think there's more to come. You can't get to the age of 26 and think 'My best years have gone'. He has to challenge himself.
"He has great examples of players who have continued to do that in Paul Scholes and Ryan Giggs.
"Giggs has gone from a flying, out-and-out left-winger to someone who now plays off the front, inside-left and central midfield.
"Scholes was a goal-scoring midfielder, off-the-front number player when he started playing as a 16-year-old. Now he's a holding midfielder who controls the game.
"Rooney is still a centre-forward, but he'll adapt over this next 10 years to continue to become someone who's thought of in the same way as those two players."