Football Association silent on reports England players took sleeping pills
The Football Association has refused to comment on reports England players took sleeping pills ahead of the Poland game.
Last Updated: 18/10/12 2:27pm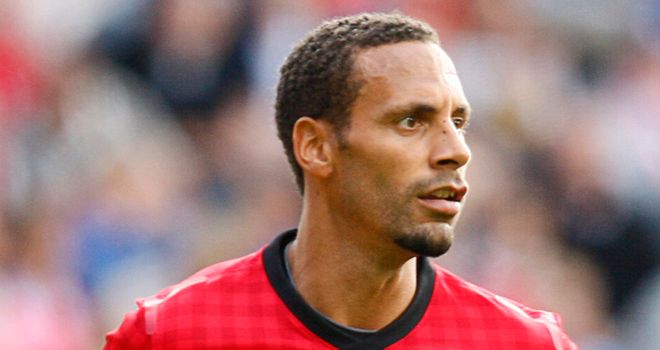 Having seen the game in Warsaw pushed back from Tuesday evening to Wednesday afternoon due to a waterlogged pitch, England's preparations were severely disrupted.
It has now been suggested that a number of players used tablets to help them get to sleep the night before the game was eventually staged.
Some are also said to have required caffeine pills prior to the match.
The FA has so far declined to comment on the matter, but experienced international stars have said that the use of sleeping aids is nothing new.
Manchester United defender Rio Ferdinand, who has represented his country on 81 occasions, claims the pills would have had no impact on the performance of the players.
"What's all the fuss with caffeine/sleeping tablets?? Players have used them for yrs before + after games without any fuss..," he posted on his Twitter page.
Everton skipper Phil Neville wrote: "Throughout my career players have taken sleeping pills night be4 game and caffeine tablets day of game never been a problem in media be4."
System
Former Liverpool head of sports science Dr Peter Brukner was in agreement, telling Sky Sports News: "I doubt very much whether that would have affected their performance - sleeping tablets are relatively short-acting. They would have been completely out of their system well before the start of the game.
"I think the situation in Poland was that obviously it had been a very stressful day; there had been a lot of anxiety about whether the game would go ahead. We always assume that senior England players don't suffer nervousness but they suffer the same as everyone else.
"By the end of (Tuesday) night they would have been fairly hyped up with some caffeine on board and a fair bit of anxiety. Some players, particularly after night games, find it hard to get to sleep.
"In certain circumstances you may feel that the football will benefit more from getting some sleep rather than tossing and turning all night, particularly with the game being in the afternoon. But the pills would have been out of their system by the morning."
The players' reported use of caffeine tablets has also been questioned but Brukner said evidence of their value to sportsmen remains in doubt.
"Certainly players feel better, they feel more alert, they feel their concentration's improved so it's fairly widely used in football. But in an intermittent game like football the jury is still out."