Roy Hodgson has faith in his England philosophy
Roy Hodgson will not be making wholesale changes despite the disappointing performance against Poland
By Daniel Storey - @danielstorey85
Last Updated: 18/10/12 5:25pm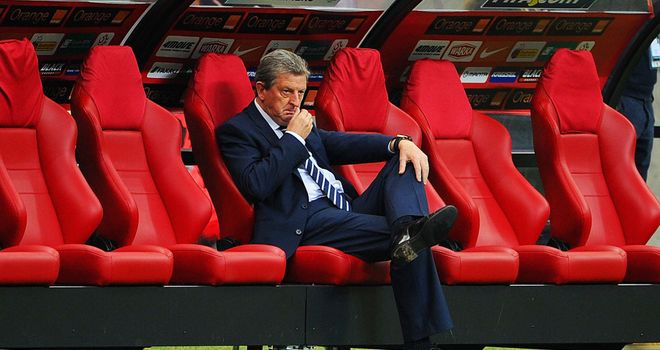 England will almost certainly lose top spot next month to Montenegro after their victory over Ukraine in Kiev in midweek, and in a tight group sloppy performances must be kept to a minimum.
Hodgson admitted that his side did not perform to their potential against Poland, but feels that with four sides potentially vying for one automatic qualification spot, his side will improve.
"It is going to be a tight group," Hodgson said.
"The fact is we know all matches in this group are going to be tough ones. Montenegro have already shown that because they weren't being touted as favourites beforehand.
"We know there is work to be done.
"I'm not prepared now, because we didn't do quite so well against Poland, to suddenly start saying 'we need radical improvements'.
"We need to keep working on our game and make sure we don't lose some of these important qualities which saw us get out of the group in the Euros without playing brilliantly well."
England face Sweden in a friendly next month, whilst Montenegro host San Marino.