Arsenal boss Arsene Wenger not very positive about Jack Wilshere's England call-up
Arsene Wenger has accepted Jack Wilshere's call-up by England, but admits he is 'not very positive' about it.
Last Updated: 09/11/12 12:13pm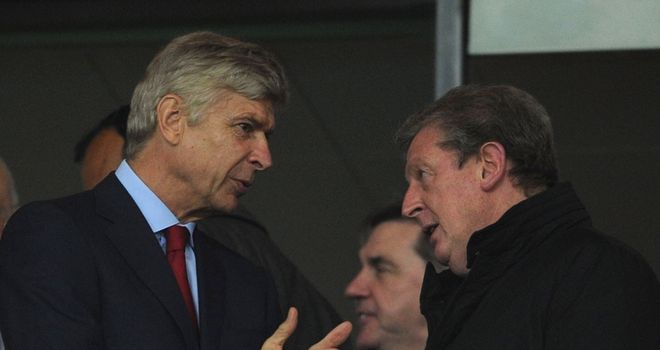 Wilshere was named by Roy Hodgson for next week's friendly against Sweden, despite the fact Wenger had previously stated he did not want him involved.
But, after talks, Wilshere has been included, although Wenger admits there was little he could do and is not best pleased.
"I wouldn't like to come out on my feelings on that as, at the moment, they're not very positive," confirmed Wenger.
"I think it is early for him. He has played three games now and only one full game. He has been out for 17 months. I think he needs 10 days of good recovery. Let's touch wood and hope he gets through well.
"The ideal solution would be yes [he wouldn't be involved]. It is as it is.
"I saw it coming because of the suspension and the fact that England are looking for some midfielders. What helps is that he is not playing over the weekend because he is suspended, of course. Roy wants him in the group."
Wenger blasted the latest friendlies, insisting they were being played just to benefit the various federations and help them raise money.
"These friendlies in November - you don't know how they can prepare you for a game in February," he said.
"There are a lot of politics behind these games because when you see some teams travelling during that period, you think it is more to pay back some corporation rather than preparing a team for the next official game. I believe the friendly games are there as well to help some federations raise money playing against big teams."