Ryan Shawcross is confident he will get a chance to prove his worth with England after his latest call-up
Stoke defender Ryan Shawcross is confident he will get a chance to earn a first England cap after his latest call-up.
Last Updated: 13/11/12 1:17pm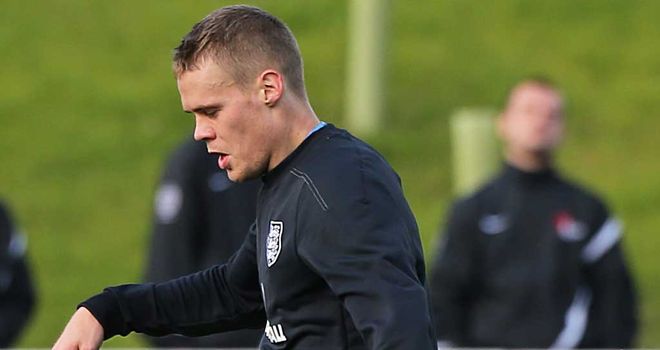 Shawcross was included in the England squad for the third time as Roy Hodgson prepares his men for the friendly against Sweden on Wednesday.
The 25-year-old admits he is feeling comfortable in the England set-up and is now aiming to become a permanent feature at international level.
"It's always good to come away with the national team and now I've been a few times I'm starting to feel at home," Shawcross said ahead of the trip to Stockholm.
"If you're playing well, you get noticed. At Stoke last year, we played in Europe and that got us a few headlines.
"On a personal note, if I'm doing okay and being consistent, then I always felt that I had enough to hopefully break into the England squad and luckily enough I have done, so I want to stay in it.
"There's a lot of experienced players ahead of me and it's up to me to perform well in training. Hopefully I can play well when I get a chance."