England boss Roy Hodgson eyes plan to replicate penalty pressure in friendlies
Roy Hodgson wants to see friendly games settled on penalties in a bid to boost England's woeful shootout record.
Last Updated: 26/12/12 10:34am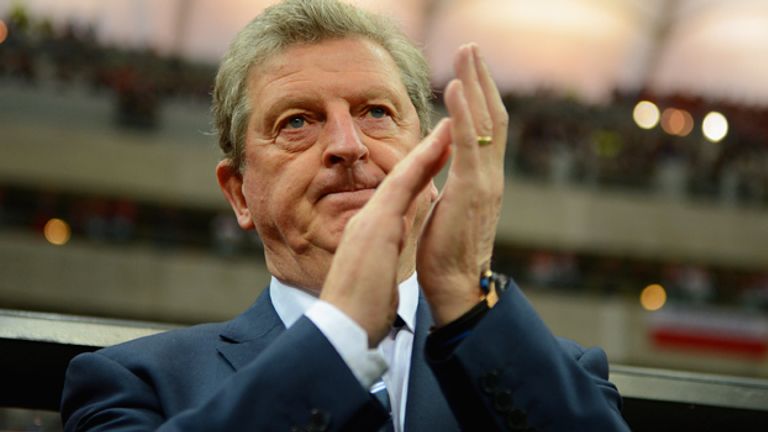 England have won just one of six penalty shootouts in tournament play dating back to their 1990 defeat by Germany in the World Cup semi-finals.
Now Hodgson wants to try to replicate some of the pressure by having a shootout if a friendly ends in a draw.
He said: "Maybe in one of the friendly matches if the game finishes in a draw you should suggest to the opponents that 'let's finish it on a penalty shootout'.
"It's not a bad idea that, because at least then there is a lot more relevance to a competition at the end of a friendly in front of a big crowd than there is when you are taking penalties day after day in training and watching players quite happily whizz them into the back of the net. And then you have got that long walk with a big crowd."
Hodgson is aware that due to their long history of failure in shootouts, England's players inevitably approach them with trepidation.
He added: "What we can't do, and I think I've said this before - our problem is always going to be we have got the weight of failure with us.
"So anyone making that walk, I don't know how we are going to get it out of his mind... everyone is with bated breath now because we have missed so many... Is it going to happen to us again? We really need to get that right."
England's solitary penalty shootout win came in the 1996 European Championship when they beat Spain in the quarter-finals before going on to lose to Germany in the semi-finals on penalties.
As well as the 1990 and 1996 defeats to Germany, England have also lost twice to Portugal on penalties in the 2004 European Championship and the 2006 World Cup, before last summer's Euros elimination at the hands of Italy in the quarter-finals.