Liverpool winger Raheem Sterling will not turn his back on England
Liverpool winger Raheem Sterling has pledged his international future to England.
Last Updated: 26/12/12 9:47am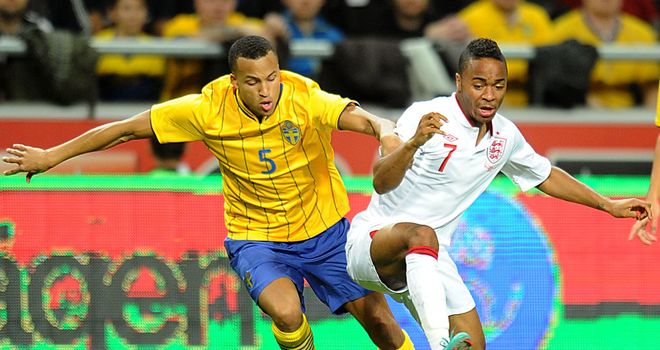 The 18-year-old has represented England at every level from U16 onwards and won his first senior cap in last month's 4-2 defeat in Sweden.
Sterling holds dual nationality after being born in Kingston to Jamaican parents and remains eligible to play for Jamaica as the Stockholm fixture was only a friendly.
But Sterling, who recently signed a new five-year contract with Liverpool, insists he has no plans to abandon England and switch his allegiance to Jamaica.
He said: "It was a dream come true to play against Sweden. As a 15-year-old I can remember sitting at home and praying to get an under-16 call-up, so to be getting a senior call-up a few years later was one of the best things that ever happened to me.
"I want to keep driving on and do a bit more. Obviously I've got Jamaican roots but no-one tried to put any pressure on me, which was the good thing. But I couldn't turn my back on England because I've grown up through the English youth system and progressed from there.
"I couldn't just switch over. So it was a good thing for me to be called up and make my debut. It's 100 per cent going to be England from now on."